Assures Customers of World-Class Services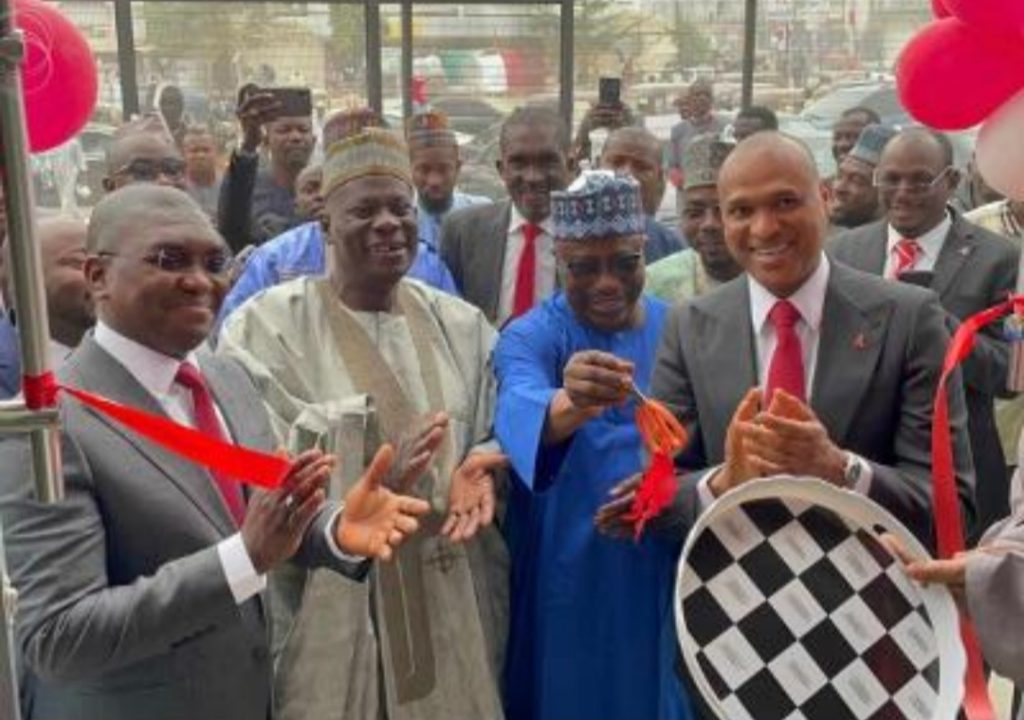 Nigeria's fastest growing non-interest banking products and services, TAJBANK, has opened a new branch in Kano State in order to fulfil the brand's plan of spreading the excellent service delivery across the geo-political zones of the country.
The opening of the flagship Zoo Road, Kano branch came barely a week after the opening of the bank's Apapa-Lagos branch and two days after the listing of its N10 billion Sukuk bond issuance on the Nigerian Exchange, making TAJBank the first corporate to list Sukuk bond on the bourse in Nigeria.
Speaking during the Kano branch opening event, the bank's Managing Director/CEO, Mr. Hamid Joda, told hundreds of businessmen, artisans and individuals who expressed their interest to be among the first customers of the bank, that the management decided to further consolidate on the bank's operations in the state "to support all Nigerians who desire to have banking services delivered to them at no interest and offer them opportunities to grow their enterprises and meet the needs of their families.
"As you may be aware, we just opened our Apapa-Lagos branch a few days ago.
Coming to Kano to open this new branch, along with the existing ones here, is a demonstration of TAJBank board and management's commitment to offer what no other bank is offering now to customers.
I want to assure you that, as our operations mantra says, 'our only interest is you', our highly valued customers", he added.
Joda said that with the licensing of TAJBank by the CBN to operate nationwide, more of TAJBank's branches would be opened before the end of the first quarter of the year across the six geo-political zones to deepen the nation's financial inclusion and by implication, lift millions of Nigerians out of poverty level through customized products and services delivery by the bank to its growing customers.
Commenting on the strength of the bank in terms of its customer-friendly services, strong information and Communications Technology (ICT) assets and highly skilled and courteous staff while opening the branch, Alhaji Ali Balarabe, said the experiences of customers at TAJBank's branches everywhere attested to the fact that the bank was out to really serve its customers in ways no other bank is doing now.
Balarabe, who is Dangote Industries' biggest distributor in Nigeria, enthused: "I have been part of TAJBank's sweet stories over the past three years and given the international and local awards by this bank so far, I can boldly say that TAJBank is the bank setting the pace in innovative products packaging and services delivery to customers.
"I encourage all Kano big business owners, MSME entrepreneurs, artisans, traders and individuals to do business with TAJBank and they will never regret doing so", he added.
In his brief closing remarks, the Executive Director/ECO of the bank, Mr. Sherif Idi, told hundreds of people queuing to open accounts in the branch that "identifying with TAJBank brand is the surest guarantee to a fulfilling future for all our customers in the country. Do it today, you won't regret it."