His Wife Now Sanmori Adinni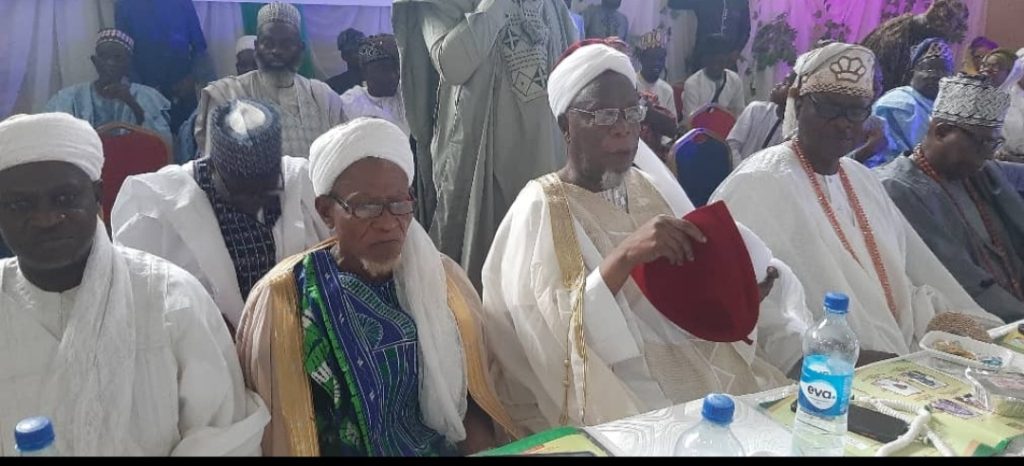 Prominent sons and daughters of Ijebuland as well as friends and well-wishers were at Ijebu-Ode Central Mosque, Ogun State, Nigeria, on Sunday, December 18th, 2022 as Barrister Musbaudeen Adewale Oyefeso becomes the new Aare Musulumi of Ijebuland.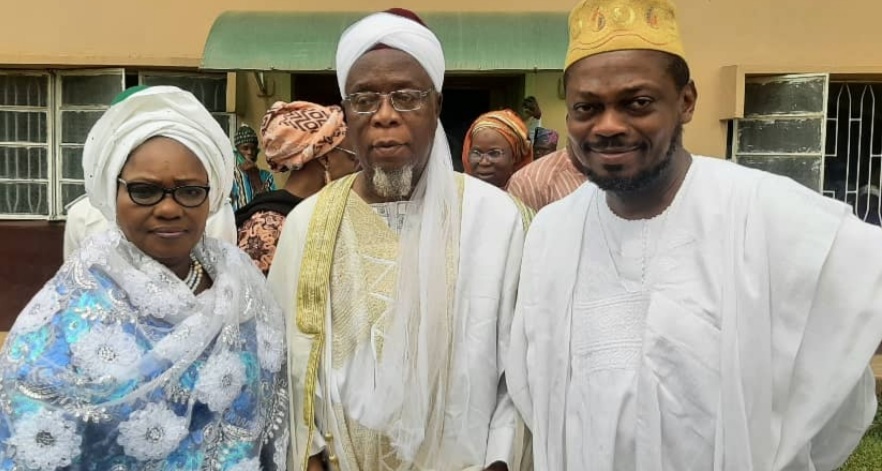 Oyefeso was honoured along with his adorable wife, Alhaja Fatimah Yewande Oyefeso as Sanmori Adinni of Ijebuland.
The turbaning ceremony had in attendance leading Muslim scholars in Ogun State and the leadership of many Islamic organisations.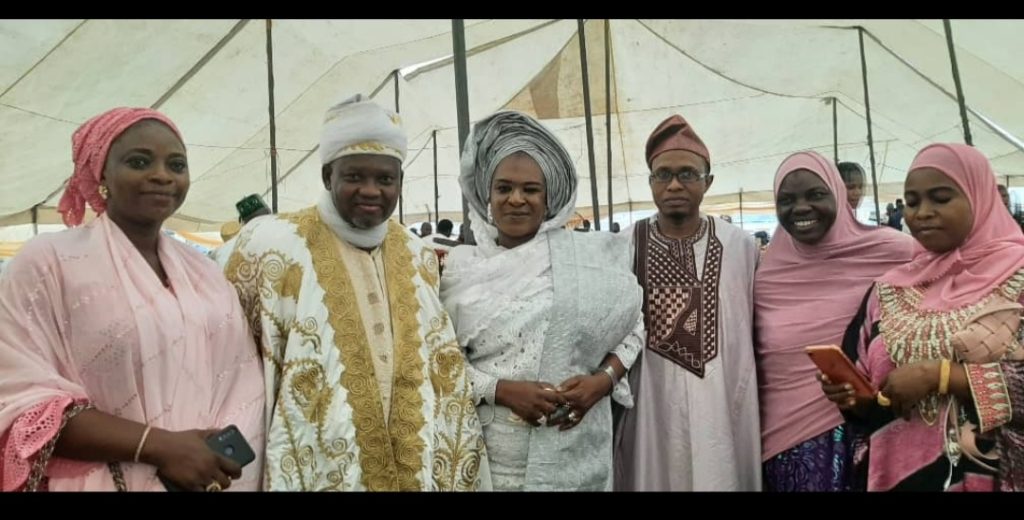 The League of Imams and Alfas in Ogun State under the leadership of His Eminence, Sheikh Miftaudeen Gbadegesin Ayanbadejo, the Chief Imam of Ijebuland presided over the turbaning ceremony where other prominent Ijebu indigenes were honoured.
Speaking to SmartviewsOnline,  Alhaji Thabit Wale Sonaike, Muslim Ummah of South West Nigeria, MUSWEN's VP and chairman,  Odogbolu Muslim Community, eulogised Oyefeso's massive contributions to his communities,  state and nation as a whole believing that same feat will be achieved with his new role as the Aare Musulumi of Ijebuland.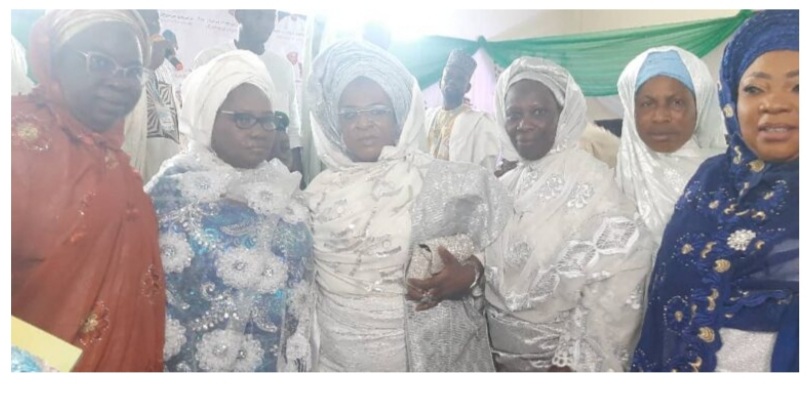 Same testimonies were given regarding Barrister Musbaudeen Oyefeso by many of the dignitaries who graced the occasion. Including representatives of various Islamic organisations and students body who came to rejoice with the Oyefesos.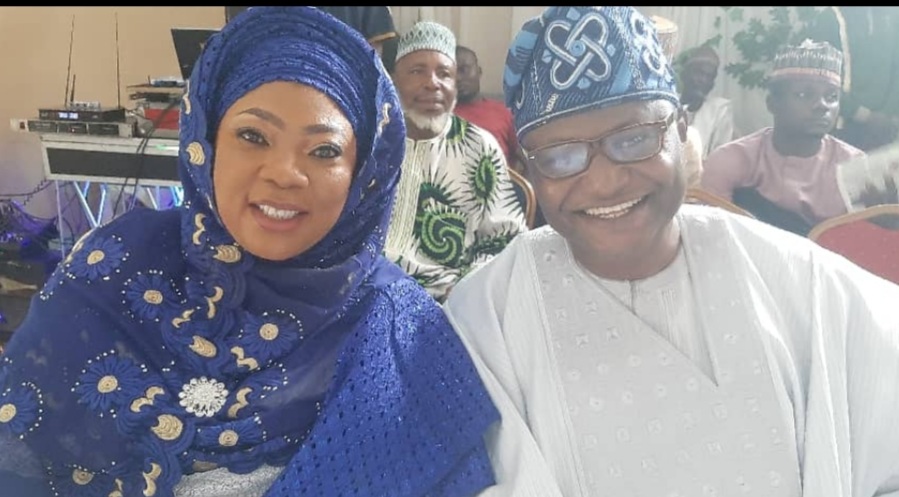 According to him, every out-of-school Muslim child must be back to school simply because quality education is very important in the life of every child.
"My role as the Aare Musulumi, meaning 'Commander-in-Chief of the Muslim community", is to see to the welfare and advancement of Islam and Muslims, especially within Ijebuland. 
Alhaji Oyefeso promised to use the title to the advantage of all Muslims and ensure every out-of-school Muslim youth in over 300 towns and cities in Ijebuland returns to school.
"My first assignment is to ensure that every Muslim child within my jurisdiction goes to school. It is worrisome that 20 million children are out of school and a high percentage of these children will be Muslims by my calculations.
In Ijebu Land for instance, where we have over 300 towns and cities, we must handpick every Muslim child on the streets and send them back to school.
"Responding to questions from newsmen on how he intends to combine the demands of the new title with that of House of Representative he is currently vying for, if he emerges as winner, Oyefeso said political power will even avail him the ability to do more.
"I pray fervently to win the election because it is easier to serve humanity when you have political power. This title is limited to Muslims in my enclave, but as a member of the House, representing over 500 communities, it is a bigger responsibility."  He explained.
further.Oyefeso advised Muslims who are in positions to use whatever they have to benefit the Ummah and humanity in general.
Also speaking, the new Sanmori Adinni, Alhaja Fatimah Oyefeso appreciated the Muslims of Ijebu who felt she was worthy of the title and pledged to use it for the good of women and Islam in Ijebu.
The former International Amirah of the Criterion, an Association of Muslim Women in Business and the Professions, said, "In Shaa Allah, it is a responsibility from the Almighty and I won't take it for granted.
I will try to benefit womanhood, children and Islam to the best of my ability. If I'm called upon for any cause, I'll try to see to its fruition to the best of my abilities.
"The reception for guests and community members took place at the biggest mosque in Nigeria, Aiyepe Central Mosque, where the new Aare Musulumi, Barr. Oyefeso, is the Chairman of the Muslim community.