… As Lagos Honours Tech Talents, Supporters
The Lagos State Government has signed a partnership agreement with Microsoft towards achieving the smarter Lagos project.
This MOU was signed at the Art of Technology (AOT) 4.0 Gala Award dinner in Lagos on Friday.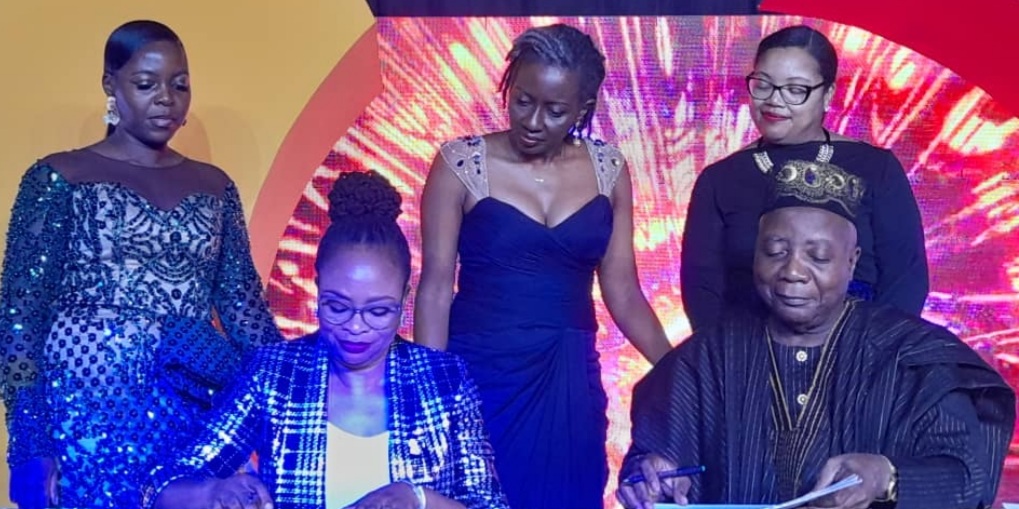 The event also featured the launch of the Talent Acceleration MasterPlan and Fund.
In his opening speech, the Special Adviser on Innovation and Technology, Lagos State, Olatunbosun Alake said that the award is not only to recognise the shining lights and big tech players but the hidden gems in the ecosystem.
"Our aim is to keep training the young minds on artificial intelligence, protection of digital assets and how to secure all valuable assets being produced."
He noted that the strategic partnership with Microsoft is to achieve greater impacts in terms of digital learning and digital inclusion for generations coming.
Lagos is partnering with Microsoft to build solutions in cyber security. E-health, Artificial intelligence, finance, education and other multi-jurisdictional sectors.
"The partnership will also bring solutions for the good of Lagos in building smarter Lagos, as well as driving values.
In addition, it was made known that Microsoft will train 5million youths on digital space.
"With this, the dream for a digital Lagos is closer than expected.
Industry Award Winners include EDVES for
Best Startup EdTech, CROP2CASH for
Best Startup AgricTech, Emergency Response Africa for Best Startup HealthTech, Umove for
Best Mobility and Logistics and TRIBAPAY for
Best Startup FinTech.
For Best Startup Hardware Solutions REVRICA got it. In the Policy Category Ecosystem Personality of the year award went to Ife Adebayo.
Ecosystem Influencer Award went to Victor Asemota.
Other monetary awards of 5million naira each went to Amaka Nworah for Manufacturing and Reuse of Tyres.
Another 5million for Science, Tech and Mathematics, STEM Learning to Jade Adedeji while
Damian Isaac of STEM 360 Lab got 5million too.
Soji Magbowon of Teenpreneur Hub also got 5million naira.
Investor of the Year Native Award went to VENTURE PLATFORM while Investor of the Year International award was given to LAUNCH AFRICA.
Kolapo Ogungbile got TECHBRO of the year while Oluwatobi Otokiti got TECHSIS of the year.
INVENTOR OF THE YEAR Award went to Mustapha Gajibo.
DATALEUM got Startup of the year and Social Impact Award went to Tony Elumelu Foundation.
PAVE HQ got Customer Service Award of the year while Disruptor Award went to RENT SMALL-SMALL.
UKNG TECHHUB got Friend of Innovation Award.
Speaking to SmartviewsOnline, some of the award winners expressed their gratitude to the state government saying that the gesture will encourage more people to put in their best in exploring their Tech Talents and open the state for more digital technology opportunities.
The theme of the Art of Technology (AOT) 4.0 was: "Talent Acceleration and a Smarter Lagos."
The state had a record of over 2,000 Startups creating and contributing value across Fintech, Agritech, Transportation, Construction, Health among others.