… Stakeholders Call For Robust, Intentional Policy Frameworks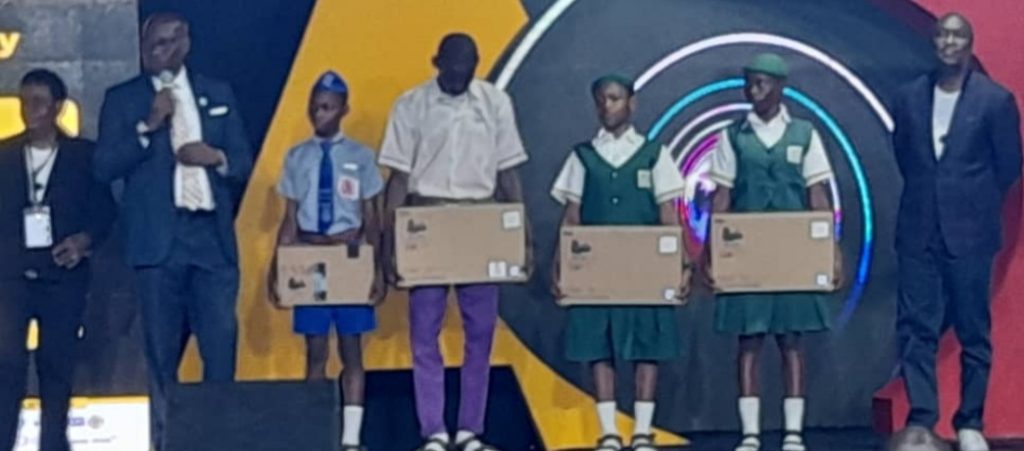 Stakeholders in technology from public and private sectors have called for more robust and strategic planning and policy frameworks intentionally geared towards achieving smarter, digital, efficient and competitive workforce.
This call was made at the ongoing largest tech conference in Nigeria tagged Art of Technology, AOT, Lagos, which took place at Landmark Event Centre, Victoria Island, Lagos.
Speaking at the event, the Country Representative, UNDP Nigeria, Mohamed Yahya stated that the Tech Talent is a new gold.
"In the last five years, Nigeria Ecosystem has seen upward growth.
2.5million jobs are expected to be created through this by 2025."
He therefore called for partnership in order to fully maximise the opportunities.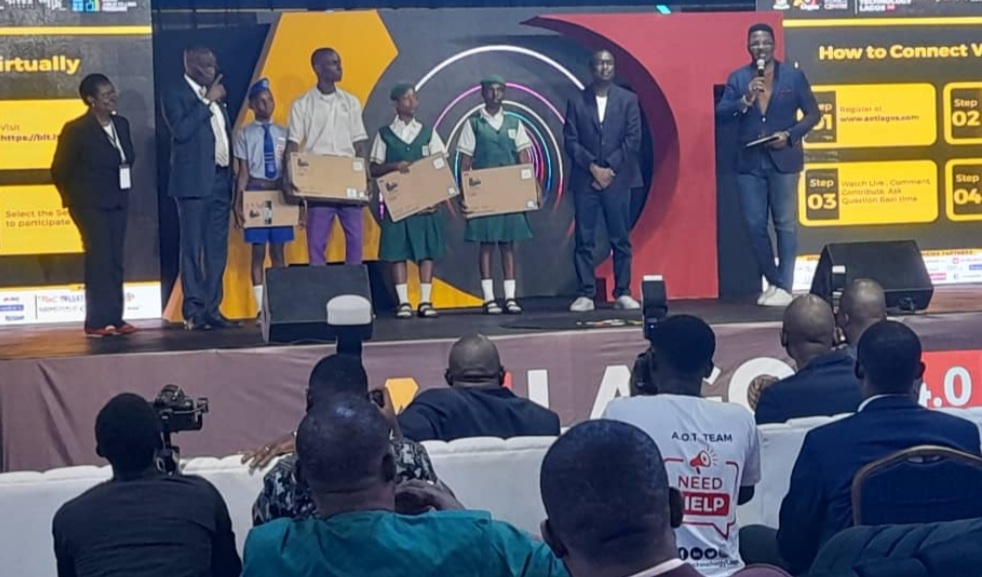 The stakeholders agreed that Nigerians are talented and only need conducive environment, nursing and training to bring out the various talents and hidden potentials.
Noting that it's impossible to stop talents from moving outside the country but rather, efforts should be focused on building more than enough talents without missing those travelling out of the country.
We have opportunities of a lifetime in Eko Innovation Center and the Art of Technology Lagos Talent  Conference.
In his speech, the Deputy Governor of Lagos State, Dr. Obafemi Hamzat commended the growth of the ecosystem describing it as very impressive and encouraging as it has been creating values across many sectors like financing, health and education among others.
"Lagos has been leading in this axis with great support from the state government. The open support for this ecosystem has led to the constitution of a multi-sectoral body to achieve the set goals." He explained.
"2,900km of OPTIC FIBRE laid already, 30million across the state with 100 schools connected among others."
According to him, research has shown that Lagos population will reach 30million inhabitants by 2035 and LASRRA has capture 5m so far, targeting 10million.
Dr. Hamzat highlighted the various works being done by the state government in this area and urged people to get their LASRRA card because of it's numerous advantages.
"EKOEXCEL targets coding and digital development through Lagos State Enrolment Trust Fund."
"Nigeria graduates about 70% less STEM graduates than OECD countries while Tech guys have the opportunity of working for about three companies. Hence, the urgent need to tap into this opportunity "
In his presentation, Mr. Abubakar Suleiman, CEO, Sterling Bank Plc, reiterated the fact that it's impossible to stop talents from moving. Let's build enough to go round because we have opportunities of a lifetime."
In his welcome address, Lagos State Commissioner for Science and Technology, Hakeem Popoola Fahm said that youths are full of wonderful ideas.
"With over 30,000 participants, up from our initial starting point of 2000+ in 2019, this has shown us the need to work together to speed up the sharing of ideas and adoption of effective techniques."
"It is crucial to harness the youth's energy in the appropriate way if our State is to experience total development throughout all facets of society; otherwise, no one will be able to stop that country from suffering a sharp decline.
"Our youths are undoubtedly the face of our state and nation in the future. They are full of wonderful ideas and boundless energy, so if you give them the correct platform and plenty of possibilities, they are sure to shine like a star." Fahm concluded.
"And this will help our youths to achieve their dreams and goals because we have 10years game plan being worked on."
Giving further explanations on the project, Special Adviser on Innovation and Technology to Governor Babajide Sanwo-Olu, Mr. Tubosun Alake stated that there are diverse talents in Lagos and there's need for technology to manage the massive population.
According to Alake, tech enablement lever has been helping many startup businesses and the new vision of Lagos State innovation masterplan is to put in place massive infrastructure, enough funding and policy frameworks which are some of the challenges at hand.
He highlighted the vworks done so far as well as works to be done.
"We have only 114 thousand Tech Developers in Nigeria compared to 560 thousand in USA and 2.5million in India while China remains the highest.
Digitally enabled people make the difference for our growth.
Hence, the need for formula and strategies that will enable talents to adapt to the future of work, future economic growth, drive sustainability training interventions framework and develop robust talent policies.
At the first plenary session, Mr. William Tsuma, Sector Advisor, UNDP Nigeria, advised that we must harness the huge potentials of human capitals.
"Young people are so connected and the best is to rethink the skills we are transferring to them.
We should bring out graduates ready for the digital market while encouraging people to work remotely. Also, there should be opportunity to have an ecosystem to apply the skills acquired."
The AOT 4.0 aimed at talent acceleration towards a smarter Lagos. It is a two-day event full of robust and intelligent-gathering sessions with award and Gala night to wrap up the Tech conference.