Online medical consultation already has a presence in Nigeria, but thus far has only been used by the rich and well connected. Such services can be implemented to benefit all, regardless of socio-economic background.
There are several definitions of telemedicine. This write-up is focused on digital video teleconferencing solutions as tool by medical practitioners to visually attend to patients at any remote location so long as there is available internet / phone connectivity. Almost everyone in Nigeria has some kind of mobile telephone or the other. This of course, is an alternative solution as nothing beats personal touch.
Use of telemedicine of course, has been on for quite a long time in Nigeria. It however became popular in the UK and other advanced countries of the world due to the Covid-19 pandemic lockdown.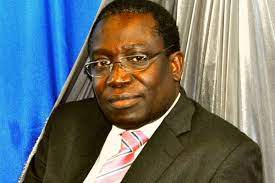 Dr Adeyinka is a peadiatric surgeon at the Leicester Royal Infirmary, UK. , Said he, 'Even as we are gradually witnessing the end of the pandemic, telemedicine has come to stay. During the pandemic, we consulted remotely via video and telephone. That not only saved lives but also time and money."
"With the clever use of telemedicine, patients can have consultation in the comfort of their homes without the need to either jump on public transports or burn petrol to attend medical appointments.
This is especially valuable in medium to low income countries such as Nigeria where consultation fees can be a hinderance. Many people that require medical help often have financial constraints. Millions of people have died needlessly as a result of not having timely medical interventions".
Furthermore, telemedicine can be used as a tool of collaboration between the medical practioners that are locaied in different places – Europe, United States of America and Nigeria. While surgical operations are taking place in Nigeria, doctors in the United Kingdom or USA can look on and give useful opinion.This in itself can save needless overseas travels just for medical consultation only.
Telemedicine can also facilitate exchange of ideas without the need to be physically present. The net result of this is improvement in healthcare delivery to everybody.
Dr adeyinka concluded, 'Telemedicine can only be good news for Nigeria and Africa'
On her, part, Sysdigit Communications, the solutions company 'piggy – backs' on available technology to bring meaningful, cost -effective solutions that make day – to – day lives better especially for those communities in the rural, hard to reach places that are often neglected or not well – taken care of.
Their e-library and other solutions have been succesfully deployed and are working in several schools and public libraries all over Nigeria. at the core of their telemedicine package is the same tried and tested engine that underpins their e-library package. The engine is also at the core of both their electronic medical records and their online (medical) consult packages. Cleverly deployed, telemedicine solutions by Sysdigit communications will go a long way to ensure that fit-for-purpose healthcare is available for those hard – to -reach corners of Nigeria, all that is required is internet / phone connectivity