3RD EYE: CCTV & CONFLICT MANAGEMENT INITIATIVES
Dubbed the third eye, the CCTV or the closed circuit television continues to be a veritable tool in combatting all sorts of crime in the society.
In addition to burglary, most communities are now bedevilled with such horrors as terror (described as banditry in Nigeria for reason of political correctness), car hijacking, kidnapping, kill – to -order (harvesting of human organs for clinical use or rituals) and also the wanton destruction of lives and belongings by marauders e.g. The One Million Boys.
This write -up is about initial thoughts, suggestions on security of both life and property and how they can be improved (in a typical Nigerian community). It's also about how affordable technology may be used to improve on security.
For ease of comprehension, analysis will be done with bias to the following.
The use of CCTV – MOBILE & STATIC
EARLY WARNING SYSTEMS
PANIC ALARMS & MANAGING PANIC
SECURITY SURVEILANCE
RISK ASSESSMENT/ DYNAMIC/ STATIC
RISK MANAGEMENT- FIGHT OR FLIGHT
FORENSICS
NAMING & SHAMING
DETERRENCE
SOME EQUIPMENT FOR MANAGING CONFLICT.
CCTVs- the 3rd eye.
SECURITY PASSES
LIAISING WITH THE LAW ENFORCEMENT AGENCIES.
COMMUNAL EFFORTS
THE TV & SOCIAL MEDIA / DETERRENCE- CRIME WATCH
AUTOMATIC NUMBER PLATE RECOGNITION SYSTEMS- ANPR
FACIAL RECOGNITION SYSTEMS – FRS
PEPPER SPRAY (Please note that this is considered illegal in certain countries)
SMART WATER OR LIQUID DYE SPRINKLER- Most people have porches in front of their houses. It's easy to install a water sprinkling system. In place of water, it contains dye made with indelible ink. Once activated, it drenches anyone in the poche with the ink. If the police or security agents are on the look, it's easy to spot someone with funny looking skin –
PROPERTY MARKING KIT, ULTRAVIOLET LAMP: the so – called invisible ink. It's good practice for people to mark their properties with this. Once ultraviolet (the type that is used to verify if currency note is counterfeit or genuine) light is beamed on the inscription, it makes whatever is written to be visible.
Infrastructure / layout –
In such an environment, given the issue of irregular supply of electricity, the bias will be mainly on solar powered- gadgets.
The ESTATE is a middle class, ''very low -to- low density'' population community of commuters – most homes are thus unoccupied during the day, especially during office hours. There is already in place some security presence that includes physical patrols by paid security guards. This is augmented by the ones conducted by policemen from the nearby Police Post. It is hardly possible however for the officers to be always at all places –
CLOSED CIRCUIT TELEVISIONS – CCTVs and ancillary security equipment/ accessories, at the heart of such security arrangement will most definitely be a great improvement.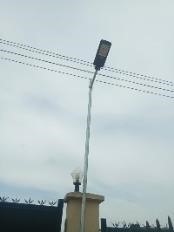 In terms of visibility (including line- of sight), there are lots of blind spots in form of bush growths- bushes that can readily provide cover for people with ulterior intentions. The use of CCTV will help immensely to minimise blind spots as well as providing 24/7 monitoring even where presence of operators are not possible.
At sunset, most streets/areas are not that properly lit even when there is electricity as there are not enough street lights- (Need for more solar lights). As CCTVs are now invariably equipped with infrared or night vision, activities can still be monitored live and recorded at any time of the day.
Most houses are fenced and gated. It keeps out only low – level criminals. For further protection, some may also have installed electric wire fences and even guard dogs. For any determined intruder, with minimal resources, such defences are easily breached.
CCTV as an integral component, even within the premises will go a long way to ensure safety. It is thus desirable for every house also to have its own CCTV system integrated into its security system. This may be monitored anywhere in the world through the internet so long as the equipment is wi-fi enabled. If there is any breach, even when the house is empty, home owners / residents can easily be made aware of this. House owners can monitor whatever is happening at their homes 24/7 If the need arises, necessary actions will be taken for example to notify the security operatives that may be situated at the control centre. Where access rights have been given, the security operatives will have observed this as well, live on their systems at the control centre. An added advantage is that meaningful conversations may be held with visitors when owners are not at home.
THE GATE HOUSE / CONTROL CENTRE/SECURITY POST: to install or not- There is unfettered movement in and out of the Estate as the roads lead to other nearby communities. It is a corridor also to another town. This may present a challenge to the use of such security barriers as gates and perhaps gate houses. The solution then may be strategically located SECURITY POSTS or CONTROL CENTRES. These centres will house CCTV monitors and other necessary equipment where all activities can be monitored live and necessary actions taken.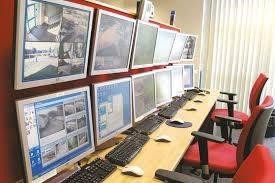 ACCESS PASS, SECURITY BARRIERS: If indeed, it's feasible to install security gates, an added feature maybe to give residents SECURITY PASS with magnetic or electronic sensors. This may be just with printed QR Codes or electronically programmed. The QR Coded versions are relatively cheap as that are needed are scanners and sensors. This can however also be done manually – when a visitor gets to the gate, the security operative can verify whether to permit access or not perhaps by calling the residence to ask whether to allow the visitor into the estate or not. This however, also is really worth doing if Kemta will be turned into a gated community where the only points of exit and entry are via manned posts. Access would thus be restricted to those with access.
SURVEILLANCE – What sorts of people / vehicles can move around the estate – air / land- mode of transport- air (helicopter) / land – cars, motorcycles / bicycles?
.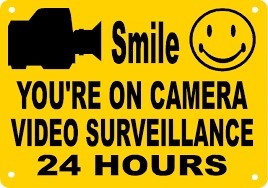 How are they monitored? The topology of the environment also is an important factor. Already on the estate, there is in place as part of the security arrangements, operatives that periodically go on patrol. There is also the POLICE PATROL TEAM with their station just at the other side, Off Olabisi Onabanjo Way, the other side of the estate. Such patrols serve principally to reassure residents of the estate of the presence of law enforcement officers. Although the patrols are meant to act as a deterrent, they can only be psychological as they cannot be at all places at all times. Technology (cameras, interactive doorbells, motion sensor lights, home alarm systems) will therefore make the patrols more effective and allow them to respond to emergency situations timely
It is noteworthy that here are rules and regulations that govern the use of such electronic gadgets, principally privacy related laws all of which will need to be taken into consideration.
RISK ASESSMENT (ANALYSIS)- Static and Dynamic. This is done to ensure that as much as possible, all loop holes or weak points are ascertained and adequate steps are taken to forestall security breaches.
Examples- Even within the household, especially for those that have in- house employees such as security, drivers and other house helps, including other family members- one must ascertain their integrity.
There is the need to ensure that such items that may aid intrusion or any other criminalities are eliminated. It may also be necessary to determine whether there are solutions to contain any indoor situation before it gets out of hand – 'FIGHT OR FLIGHT?' It's best practice not to have any physical confrontation with any intruder in one's house. Some people are licensed to carry firearms. Some have trained dogs. All of these may prove helpful.
Risk assessment (dynamic)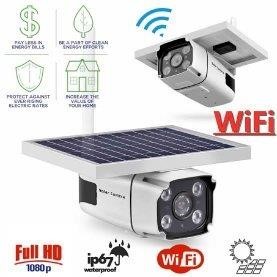 For example- On several occasions, marauders, miscreants have been observed to trail vehicles and hence the owners all the way to their homes. As already noted above, CCTV will also be helpful in combatting this as even after the incident, they will be identified and bought to justice. It is also the major equipment for prevention of crime, to improve safety and security and indeed, general surveillance within the community.
It is also solution against all acts of vandalism in several communities. Wherever installed, it has had high success rate. Whenever CCTV is deployed, it has proved to drive down rate of crime by up to 85%. This is however achieved by employing a carefully crafted ARCHITECTURE
The CCTV, depending on the use, may be either installed in vehicles or worn by security operatives. The static one is more common in domestic and cooperate environments and also in public places such as banks, shopping areas, roads for traffic management and are also great tools for maintaining law and order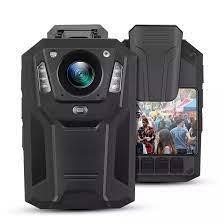 .
For the Estate, the SECURITY POST which may or may not also serve as a CONTROL CENTRE where a bank of CCTV monitors are manned by security personnel. Whenever there is a security breach, the personnel will either have seen it live on the monitors or be alerted by a resident. Appropriate actions are then taken.
As stated already above, In the ESTATE where there is issue of electricity supply, the obvious choice must be the solar powered system. It also must have PTZ (Pan, Tilt & Zoom) capability as this will ensure that it does not have any blind spot. It is wi-fi enabled as this will enable it to be viewed anywhere on mobile phones and even in control rooms. It also has two-way voice communication capabilities such that one can easily engage in meaningful conversation with anyone that is nearby if necessary.
FACIAL RECOGNITION SYSTEM and AUTOMATIC NUMBER PLATE RECOGNITION SYSTEM are especially useful tools for SECURITY SURVEILLANCE. It is best to buy the CCTVs with these capabilities as they will enhance the safety.
SURVEILLANCE itself is all about observing who is who, what is what- who and what they bring in, who and what they take out. It is useful in thwarting all sorts of criminality including kidnapping and terrorism. It also helps in FORENSICS as this will help bring to justice offenders and even in societies where it is observed that some are above the law, NAMING AND SHAMING via the SOCIAL MEDIA serve as DETERRENCE
MOBILE CCTVs –
BODYCAM -Body worn –These are worn on security operatives, used more like walkie – talkies, but video capabilities. This ensures that the mobile security guard easily transmits to the control room whatever he sees while on patrol. A small mobile phone can also be made to easily serve the same purpose
DASHCAM: This is normally installed in mobile vehicles – cars, lorries etc.
A major advantage of this is that it can be used to thwart the issue of KIDNAPPING due to its capabilities. A version of it is now installed in most new cars. As this has wi-fi facility, whatever the driver sees can also be seen live on any smart phone that has the right password etc. Also, as it is GPS enabled- it's exact position can be determined with pinpoint accuracy. The journey, whatever place the vehicle is being driven to can be followed, monitored live without the occupant's knowledge.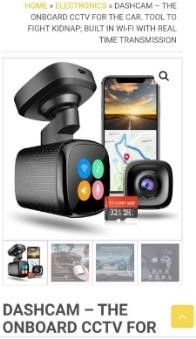 DRONE MOUNTED CCTV– This is also a very important tool. Given however the issue of legality of AVIATION, INTRUSION & PRIVACY, the use has to be taken with caution; in such an environment as the ESTATE.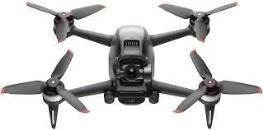 EARLY WARNING SYSTEMS
Its noteworthy that some estates already has one in place-
The WHATSAPP GROUP- of The ESTATE: Anyone can send a message there at any time. While there, I got a message from my closest neighbour. There had been a security breach – someone had jumped over the fence, into our compound. Luckily, a neighbour noticed this and warned the security unit and appropriate action was taken. This can however be easily improved upon- a dedicated, easily remembered 3 or4 digit number will do (just like UK's 999. All it takes is to ask any of the TELCOS (mobile telephone services providers e.g MTN or GLO).
They will supply a dedicate three or four – digit number eg 4953 or so, so long as it is easily remembered. At their (telco) exchange, it is programmed such that any calls that go to the dedicated number automatically gets forwarded to a conventional mobile phone number or numbers. Once a call is received, appropriate action is taken by the security operatives that are in charge.
PANIC ALARM BUTTON-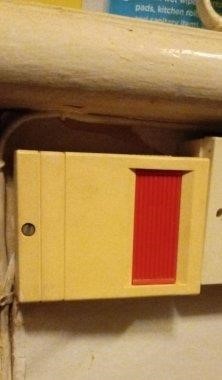 Most houses now have this device installed. It is cheap and easily installed / maintained. Essentially it is an electric push button that is installed indoors at strategic positions in the house. IF there is an emergency situation, the occupiers just push the button which triggers a frightfully loud noise outside eg. It attracts the attention of passers -by or neighbours while it also rattles the intruder. There are more sophisticated ones that may or may not even make any noise, rather, when activated dial automatically some number at a control room e.g. the police
station. The red part of the picture is a push – button
.
FORENSICS
Nobody prays that anyone's life or property is put at risk. If however, this happens, a replay of the CCTV records, together with other tools of investigation are adequately used in order to retrieve stolen properties, and more importantly, bring to justice perpetrators of the crime. This invariably also has to do with the law. Necessary understanding of what is required by the law is a must.
Perpetrators need to be brought to book, furthermore, must be seen to have been brought to book. Where possible, it is important to let all and sundry be aware of the use of technology, including the CCTV as this in itself serves as DETERRENT.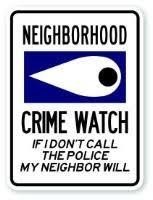 There may also the need to seek information from the public if there has been crime committed. It's where social media and other news media excel. In most countries, the police in conjunction with the popular television stations have a program, CRIME WATCH. This program is somewhat available in Nigeria, but it needs to be upgraded. On state level, partnership between the police and the OGUN STATE TELEVISION on crime prevention can only be a winner for all. Mostly, during the program, CCTV footings of crime scenes and perhaps suspects are shown. Appeal is made to the public to help identify such suspects while also asking people of interest to report to the police authorities in order to clear their names. In several cases, even before the program ends, useful leads that lead to conviction are always secured to eliminate wrong accusation. This in itself serves as DETERENCE. As no one wants to be associated publicly with crime. It is also a good 'NAME & SHAME' solution for those that are seen as being above the law. In conjunction with social media, this is especially useful in countries where some people are seen to be untouchable by the law.
All in all, above may serve as guidance to some of the gadgets that are locally available and affordable, that may be used to manage crime in our community.
If so required, I am happy to throw more light on any aspect of the write up.