… Trains On Artificial Intelligence, Grant Writing Skills And Research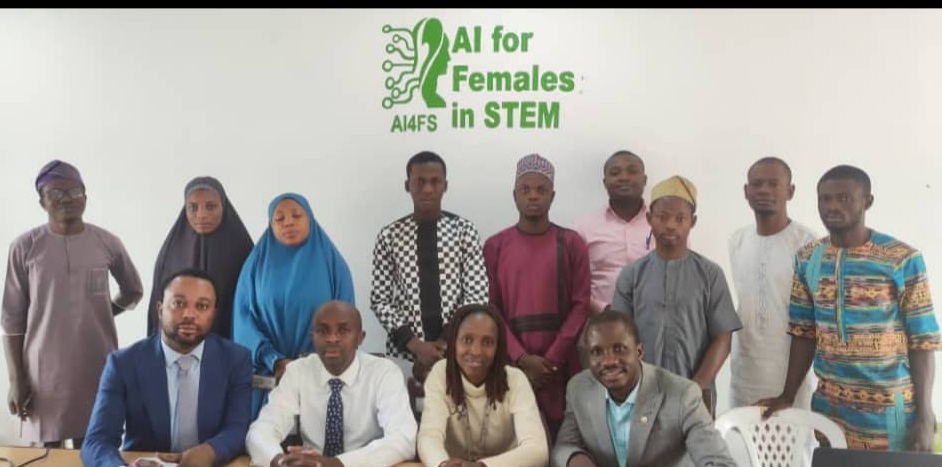 The Adopt a School Policy continues to go strong as Professor Abiodun Musa Aibinu visited Great Heights Academy, Abuja to initiate a collaboration where the students will participate in capacity development training on modern skills such as Artificial Intelligence, Robotics, and Clean Energy, amongst others.
The audacious Vice-Chancellor also shared his vision for Summit University, Offa, (SUN, Offa) to make it a research-intensive Institution with industry-fitted students equipped for the future and collaboration with International Institutions.
The students, will benefit from the Artificial Intelligence for Females in STEM where they will attain mentorship, internship and training opportunities.
Of course, even parents are not left behind, as the training will be virtual where everyone can easily access and learn.
"We will also train the students on video making so they can make shorts and upload them on their social media channels." Professor Aibinu said excitedly.
The Great Heights Academy Management team responded in delight and anticipation for the collaboration, which will begin in March 2023.
The collaboration will allow selected lecturers and members of SUN, Offa to exchange knowledge and ideas with teachers and students at Great Heights Academy (GHA) Abuja.
The visit also included tour of ICT, Robotics Laboratories and other facilities owned by GHA. In his closing remarks, the erudite professor expressed his optimism about the commencement of the collaboration and eulogies the Management for investing in acquisition and adoption of 21st century learning and skills development facilities in the school. He promised that the collaboration would definitely assist in putting the facilities into optimal use.
There's also another collaboration with Landmark University Omu-Aran on grant writing skills and research.
Among the schools benefiting from adopt a school program include Nigerian Tulip International Colleges among others.