by Eng Yemi Ogundele
Coming soon – please visit shortly…..
Source of employment / occupation for the Adire manufacturers
A veritable earner for the for the much needed FX (foreign exchange money generator)
Automating the manufacture of the Adire production – a chalenge to the fake Adire China which is actually printed / Ankara from China
How Londoners now use Adire as summer wear, church and parties
Adire is now used as souvenirs at Nigerian parties all over the Europe
Adire carnival is a cultural event organised to promote Nigerian/Yoruba cultural heritage, tourism, trade, and to foster a friendly relationship between Nigerian and our host county in diaspora. This International Adire Carnival is organised every two years as part of the Nigerian cultural festival in Vienna, Austria. The Adire carnival was first organised in June 2013 in Vienna, Austria. The maiden edition was in collaboration with the Nigerian Embassy in Vienna, Austria under the leadership of her Excellency Ambassador Maria Laose who coincidentally was from Abeokuta, Ogun state of Nigeria.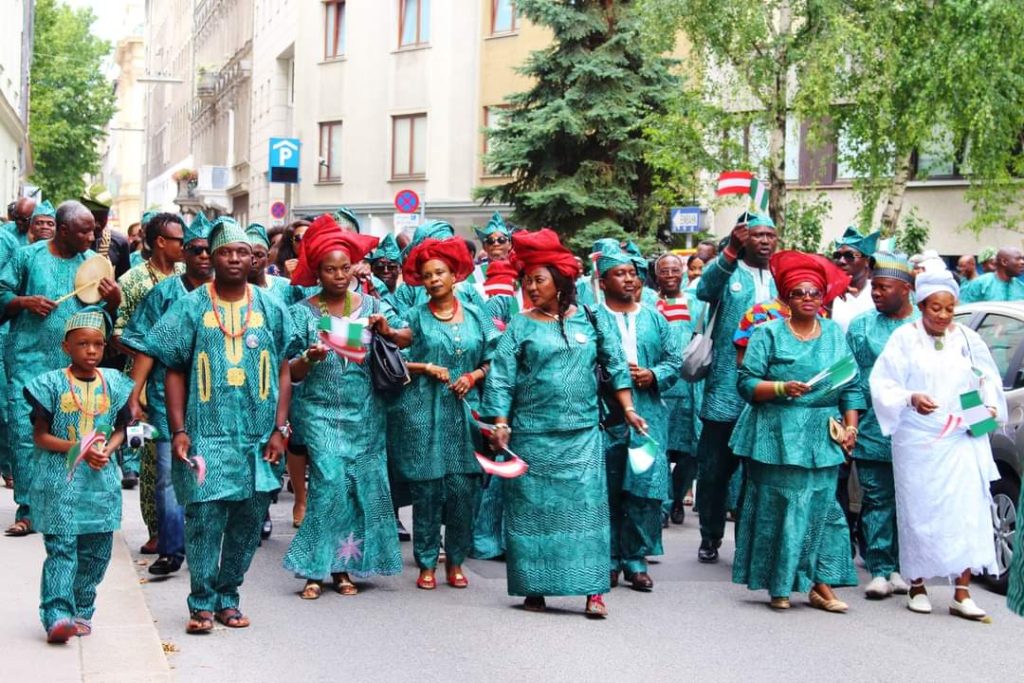 The 2013 edition of the carnival also featured the Nigerian Nollywood film festival. The box office number one film in Nigeria at that time "Last Flight to Abuja" was screened during the week-long festival. Nollywood actors like Odulade Adekola, Bolaji Amusan (Mr AKA. Mr Latin) and others attended the event. The Nigerian born star producer and director Obi Emelonye who produced and director the film Last flight to Abuja and the mirror boy was also in attendant. The event has also had in attendance people from all over the world, this includes Nigerians and none-Nigerians from Ghana, Togo, Latin America countries, USA, UK, Brazil, Haiti, Peru just to mention few
The Adire carnival, which is now referred to as the Adire International carnival took place in the year 2013, 2016, 2018, 2020 (Virtual), and 2022. The next edition is slated for June 2024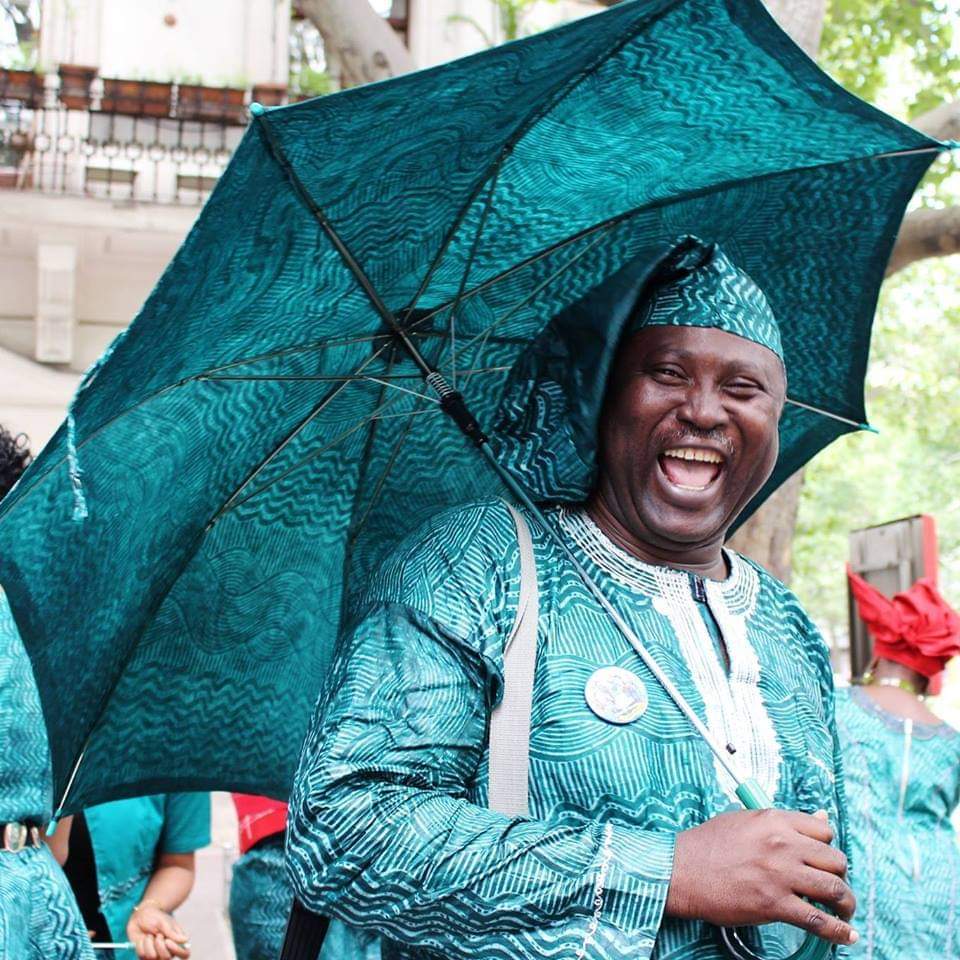 Eng Yemi Ogundele,. Vienna, Austria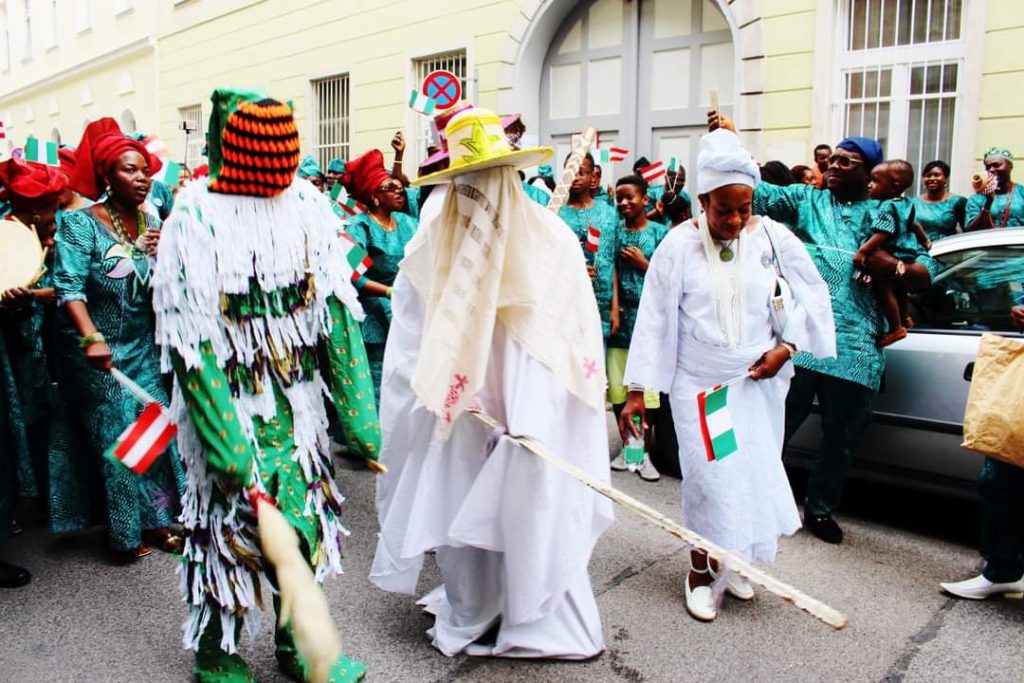 The event is being used to promote the Adire textile fabric which has her origin in the western part of Nigeria. It supports the small-scale textile industry with creation of job opportunities. ranging from the women selling textile fabric used for the Adire design, those binding it, people dying the fabrics, the dryers and ironing workers and those selling it after the production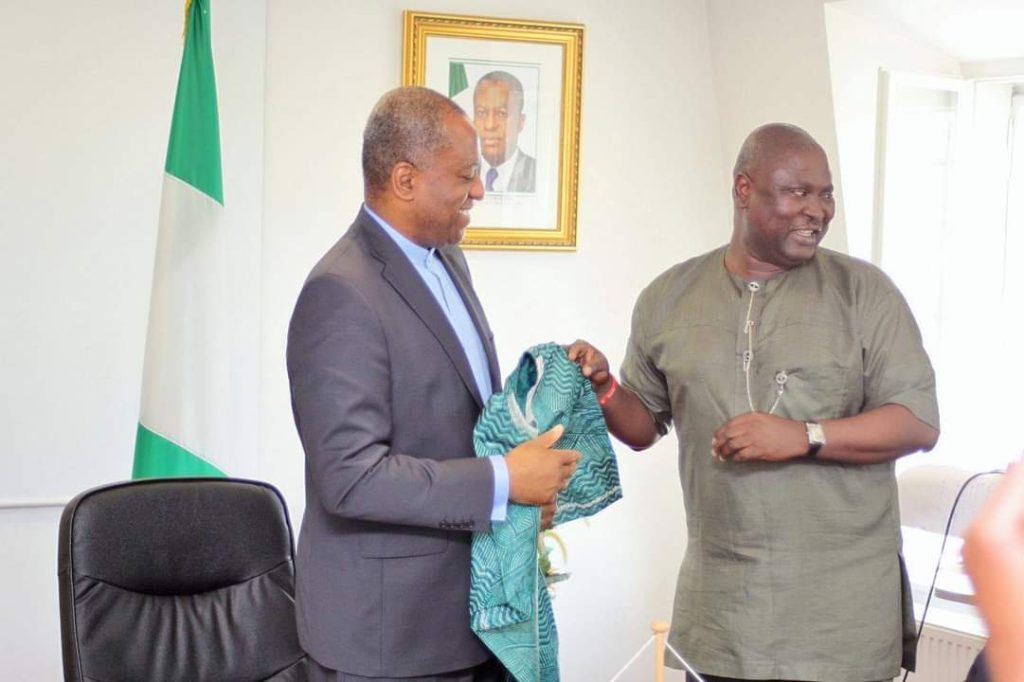 It also serves as foreign exchange earner; thousands of bundles of the Adire fabrics are being exported outside the country to different part of the world.