… Says Contraceptives Prevent Unintended Pregnancies
… As Contraception Prevalence Rate Remains 18%
As we mark World Contraception Day, WCD, an annual global campaign which centers around a vision where every pregnancy is wanted,  the Network of Reproductive Health Journalists of Nigeria,  NRHJN,  a media advocacy group on sexual and reproductive health and rights of  women and girls, is calling on stakeholders to provide easy access to quality Reproductive health care particularly access to modern contraception.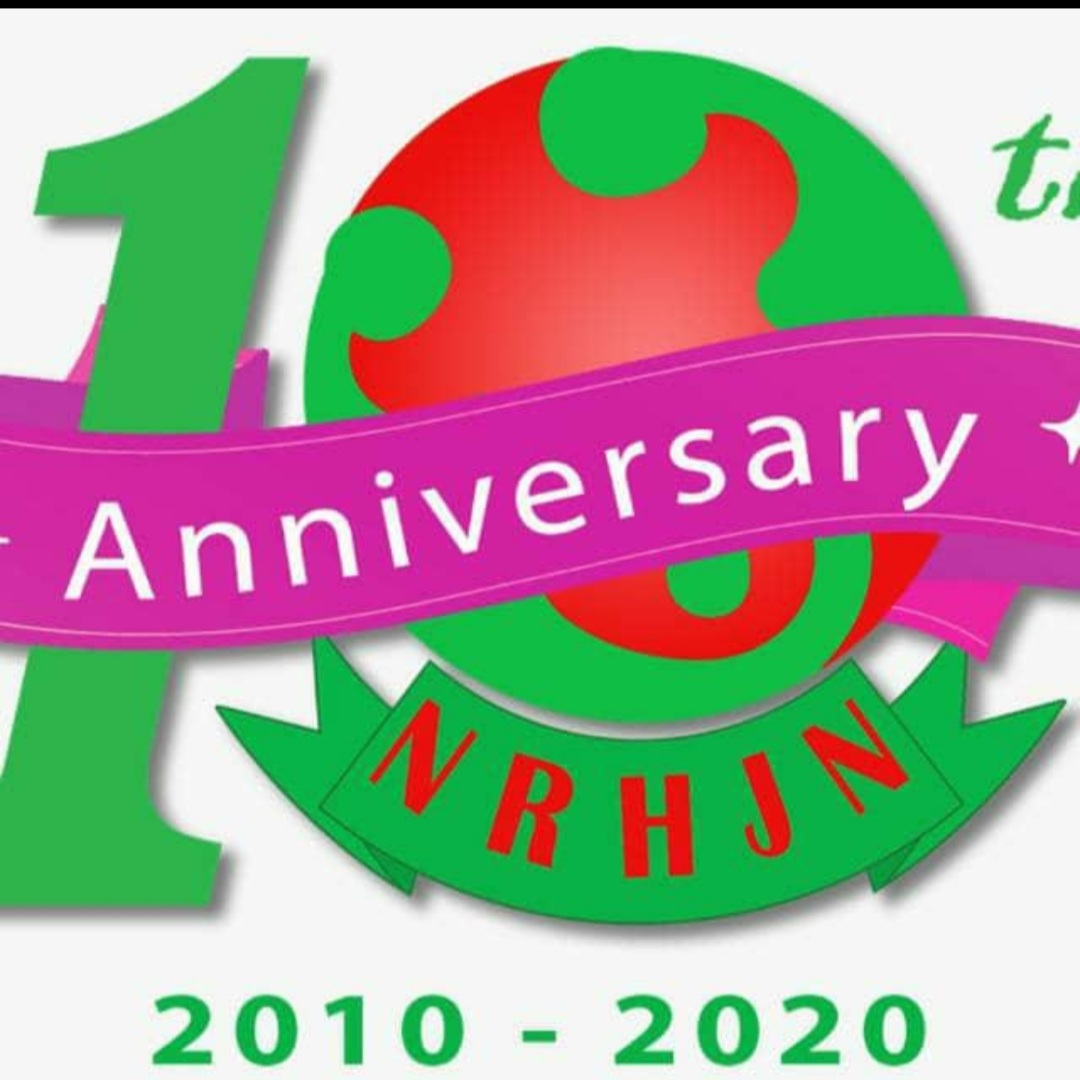 In a release signed by the President, Mrs Yinka Shokunbi and the National Secretary, Mrs. Sekinah Temitope Lawal, it was stated that the 2023 theme, *"Redefining Innovation and Equity in Family Planning and Contraception"*  is apt as it emphasizes that 
contraceptive information and services are fundamental to the health and human rights of all individuals.
'The prevention of unintended pregnancies helps to lower maternal ill-health and the number of pregnancy-related deaths."
Contraception is the use of medicines, devices, or surgery to prevent unwanted pregnancy while assisting in quality family planning for a sustainable development.

Family planning is the consideration of the number of children a person or couple wishes to have, including the choice to have no children, and the appropriate age at which they wish to have them. 
As advocates of quality family lives and development we note those things that may play critical role in family planning decisions and these include, marital situation, career or work considerations, and financial status.

The recommended interval before attempting the next pregnancy is at least 24 months or two years, to reduce untoward risks to the mother and infant.
World Contraception Day is observed every 26th September, to raise awareness about the importance of contraception, accessibility, and why being able to use contraception is part of an individual's reproductive health and rights.
The Day was first observed in 2007, to create awareness of all contraceptive methods available to enable young people make informed choices about their sexual and reproductive health.
1953 Biologists John Rock, and Gregory Pincus, team up to develop the birth control pill.
The first 'official' contraception to be invented was likely the Condom.
Condoms as a method of preventing STIs have been used since at least 1564. Rubber condoms became available in 1855, followed by latex condoms in the 1920s.

It is on the World Health Organization's List of Essential Medicines. As of 2019, globally around 21% of those using birth control use the condom, making it the second-most common method after female sterilization (24%).
Rates of condom use are highest in East
Contraceptives prevent unintended pregnancies, reduce the number of abortions, and lower the incidence of death and disability related to complications of pregnancy and childbirth. Family planning saves lives.
Globally in 2019, 44 per cent of women of reproductive age were using a modern method of contraception.
This comprises 91 per cent of all contraceptive users; the remaining 9 per cent were using traditional methods.
Also in 2022, the contraception prevalence rate among women in Nigeria, was measured at 18 percent.
Among Nigerian women who were married or in a union, the rate stood at 21 percent. Women aged 15 to 49 were considered.
Types of Contraception include, implants, intrauterine devices (IUDs) injections, oral contraceptive pills and vaginal rings.
The modern methods of contraception include, the pill, female and male sterilization, IUD, injectables, implants, male and female condom, diaphragm, and emergency contraception.
According to Medical Experts, the ideal contraceptive should be convenient, easily available, effective and reversible with the least side effects. It should also prevent sexually-transmitted diseases.
Oral contraceptives, for instance, not only prevent pregnancy, but further reduce the risk of endometrial and ovarian cancer and do not change the risk of breast cancer.
They protect against acute pelvic inflammatory disease and ectopic pregnancies, reduce menstrual bleeding and painful menstruation cramps. However, oral contraceptives increase the risk of cardiovascular disease.
Sadly, Contraceptive use in Nigeria has been consistently low despite its many benefits and several efforts by government and development partners to increase the uptake.
According to the Nigeria Demographic and Health Survey, the use of any modern method staggeringly increased from 4 to 12 per cent over 28 years, between 1990 and 2018.
Furthermore, there are numerous challenges to utilization of family planning methods across the globe, in spite the high awareness and acceptability by women.
These barriers were; concerns about the safety of the methods to health, husband's opposition, religious prohibition, lack of funds, desire for more children and fear of side effects.
NRHJN therefore called on government at all levels to ensure availability of these commodities and easy access to such by all age groups.
Also, efforts must be put in place to ensure that women are not denied their rights to access safe and voluntary family planning services. 
Simply because this will hinder their ability to build a better future for themselves, their families and their communities.
In addition, The Network of Reproductive Health Journalists called for massive awareness creation through sensitisation on benefits inherent in Child-Spacing.
As reproductive health writers and advocates, we encourage the men to support their wives in this aspect and urge every individual Nigerian of Reproductive age, to be intentional and responsible with their sexual and reproductive health and lifestyle irrespective of faith or belief.