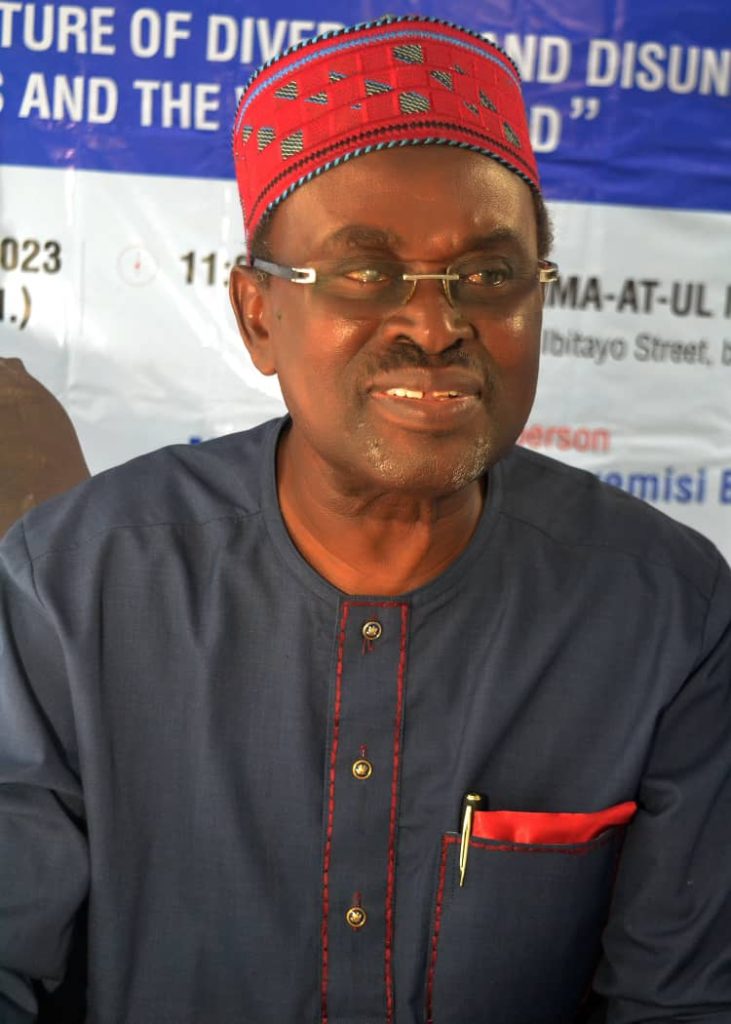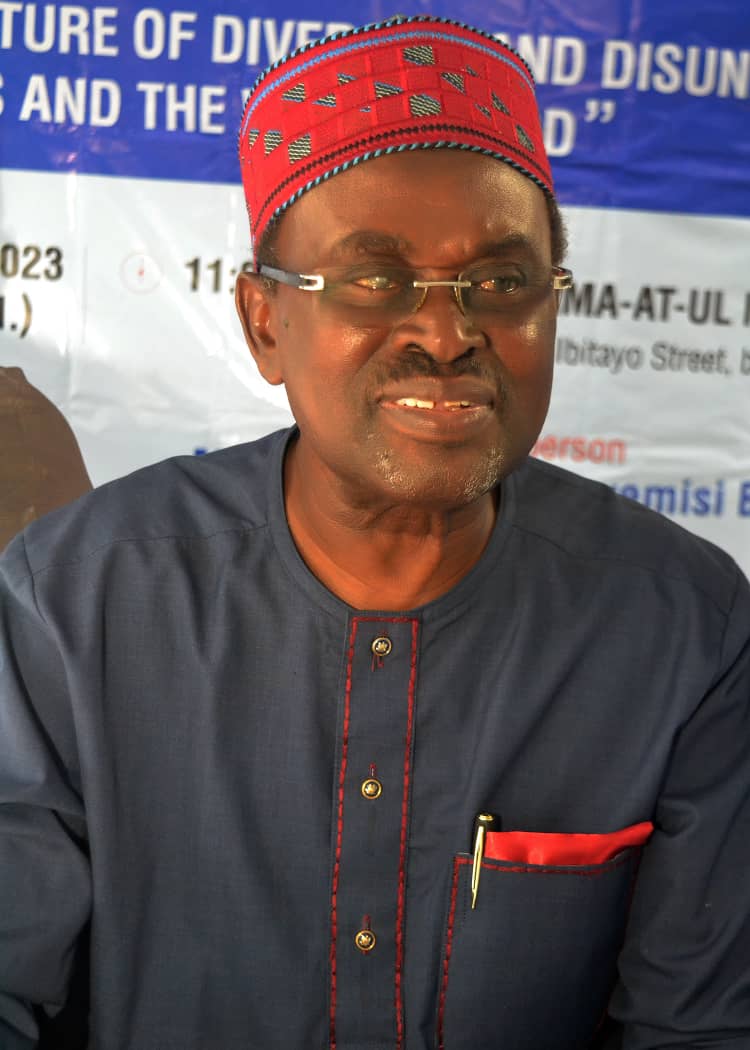 Engineer Oyekan.
Engineer Ashim Oyekan is now the President of Jama-at-ul Islamiyya of Nigeria, JNI.
The election was part of the three-day 11th Triennial Delegates Conference held on Sunday August 20, 2023 at the Mosque Hall, Magodo GRA Phase II, Lagos.
In his acceptance speech, Engr. Oyekan reiterated the need for the newly elected National Executive Council to be forthright on the tasks ahead in consolidating the gains made by the Islamic organisation.
Engineer Oyekan was a former Commissioner of Environment and Physical Planning and Agriculture, Co-operative and Rural Development in Lagos State.
He was appointed Acting Group Chairman, LASACO Assurance Plc and has served on the board of directors of many reputable organisations in Nigeria.
The event also featured special Jumat service, lecture and election of new members of the National Executive Council. The public lecture themed "Muslims and the Culture Diversity and Disunity: Challenges and The Way Forward",  was delivered by Professor Ismail A. Musa , the Chief Imam, Unilag Muslim Community.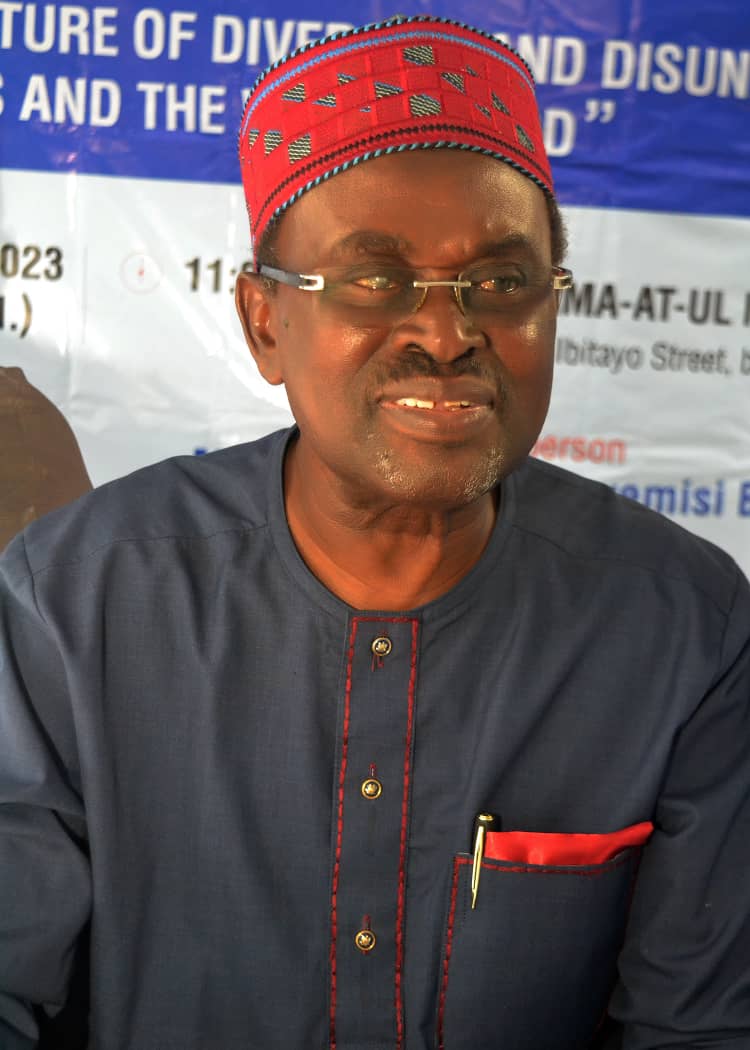 According to Prof. Ismail, Muslims do not want to associate and partner with one another in educational systems in Nigeria, everyone wants to stand on his or her own . He admonished Muslims and Islamic organisations on the need for unity in line with Allah's directives in the holy Qur'an.
He advised Muslims and Islamic associations to imbibe the Islamic principles of brotherhood. This will enhance the strength of Muslims and Islam in Nigeria.
One of the areas he emphasized need collaboration among Islamic organisations is provision of qualitative educational services for Nigerian Muslims across all levels particularly at the University level. He added , the Muslim-Muslim ticket during the presidential election has shown how much we can come together and achieve great results .
In attendance at the lecture were Justice Habeeb Abiru of the Court of Appeal, Prof. Tajudeen Gbadamosi, Chairman Lagos Muslim Community, Mrs. Halimat Oluwayemisi Busari, Senior Adviser, Govt. Relations, Honeywell Groups and other prominent Nigerians.
In his valendictory speech, the former President of the association, Arc. Taofeek O. Agbaja FNIA , stated that his administration first mandate which started on March 22nd, 2015 was renewed at the 10th Triennial Delegates Conference on March 10th, 2018.
He highlighted some of the achievements of his administration which include development of the Jamaat properties, increased welfare scheme for members and dedicated focus for the upliftment of the organization.
He noted that Jama-at-ul Islamiyya of Nigeria is witnessing qualitative improvement in terms of financial base and expansion of its numerous projects.