A special appeal has gone to all Nigerian citizens to collaborate with Nigerian armed forces to fight terrorism,  banditry and all forms of insecurity going on in the country.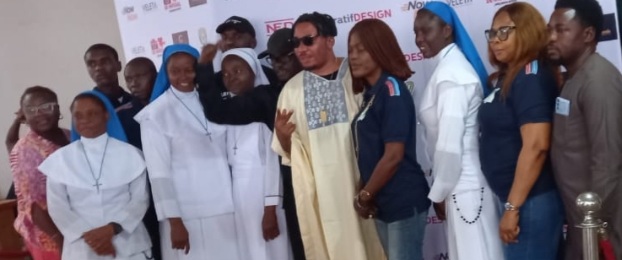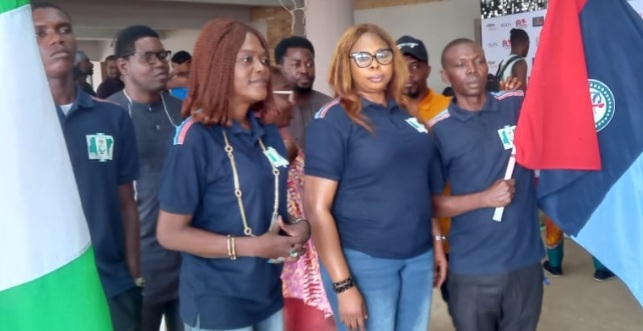 This appeal came from the Convener, Prayer and Support for the Nigerian Armed Forces and other Security Agencies, PSFNAF, a media advocacy group, Mrs. Mary Abayomi Fatile, while speaking at the grand finale of the Youth Week of the Catholic Youths Organisation of Nigeria at St Timothy Catholic Church, Ojodu, Lagos State.
"Saying negative things about our armed forces will not help the situation in the country. We need to come together to conquer these security challenges.
Some of these people have not seen their families for close to a year. We are here in our comfort zones while some of them are in the bush come rain or sun.
We need to pray for them and am appealing to Nigerian youths to support the armed forces and for reporters and bloggers to always verify stories before publishing." She advised.
She therefore appealed to all Nigerians and youths in particular to pray and support the security agencies in their fight against terrorism, banditry and other social vices.
The event which was part of the CYON's 2022 Youth Week, focused more on security and rising crime rates in the country, which was the reason PSFNAF collaborated `with the youths.
Reverend Sister Sochima, one of the organizers of the event, also admonished youths to support the armed forces by joining the clergy to pray for them and not take the youth week as jamboree as it called for sober reflection .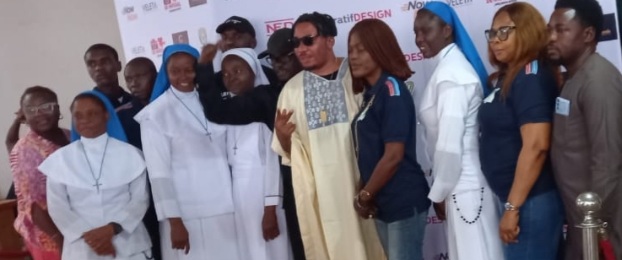 "The whole country is in turmoil, so the youths should join reverend fathers, sisters, pastors and other men of God to pray for God to intervene concerning the security challenges in the country," she said.
Other attendees enjoined youths to defend the nation and pray for the betterment of Nigeria. Theresa Ereme, Matron , CYON, St Timothy Parish, Ojodu, advised the youths not to always look up to government for everything but rather be self-reliant and empower themselves.
She admonished them to be more prayerful and concerning the rate of crime and banditry, she reminded all that security is everyone's business.
"For soldiers who leave their wives and families to go to war, we pray for them, because with God, everything is possible."
Joseph Bisong, President, Catholic Youth Organisation of Nigeria, said that the purpose of the event was to bring all talents across Catholic Church together to showcase their arts to the world.
He called on everyone to remain security conscious. And call the security numbers in case of emergency or security breach.
The highlight of the event tagged 'Arise N Laff' were dance displays, music acts and jokes from up-coming comedians among others.