… Urges Pilgrims Not To Patronise Unapproved Food Vendors
… Commends Scholars, Seeks for Collaboration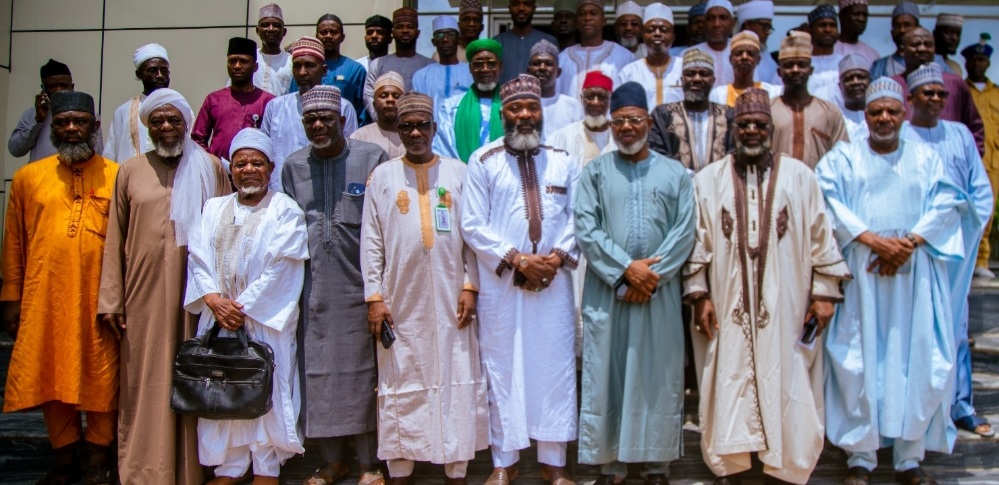 NAHCON's management team with the scholars after the meeting.
The National Hajj Commission of Nigeria, NAHCON's Chairman, Alhaji Zikrullah Kunle Hassan and his team had a meeting with religious scholars at the Hajj House to seek for their advice and collaboration. 
The meeting focused on relevant issues concerning the 2023 Hajj operations and how to foster a stronger working relationship between NAHCON and religious scholars.
Alhaji Hassan, accompanied by the Commissioner of Operations and Licensing, Alhaji Abdullahi Magaji Hardawa, the Commissioner of PPMF, Alhaji Nura Hassan Yakasai and the Commissioner of PRSILS, Sheikh Suleiman Momoh, acknowledged the invaluable contributions of the respected scholars to Hajj operations.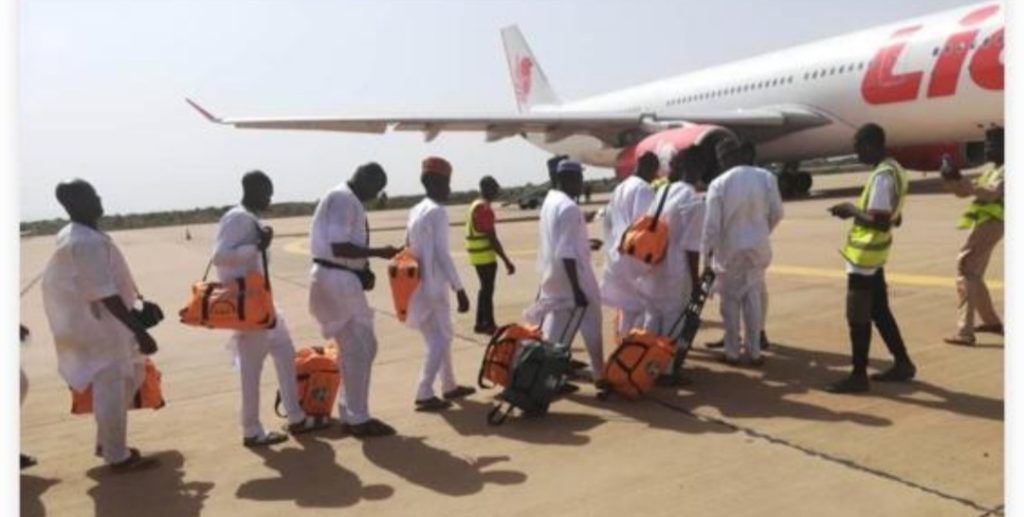 Some of the pilgrims ready to board their flight.
He emphasised the need for value collaboration and sought the guidance of Ulamah on various issues.
They also shared their insights, advice and recommendations.
The Chairman assured them that their suggestions and concerns would be looked into. Hassan emphasised NAHCON's commitment to ensuring a smooth and successful 2023 Hajj Operations that will provide a safe and spiritually-enriching experience for all Nigerian pilgrims.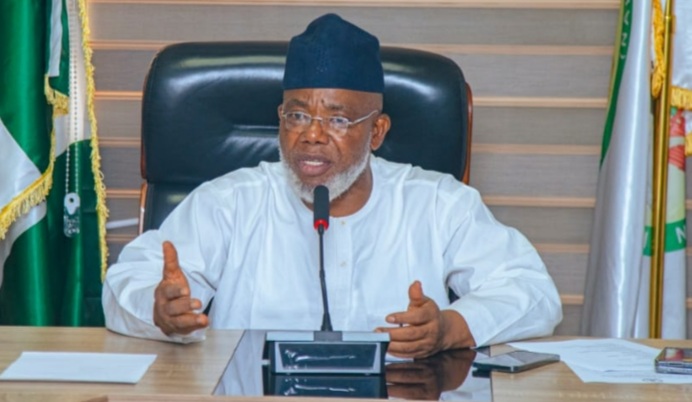 Alhaji Zikrullah Kunle Hassan, NAHCON Chairman.
Also, towards ensuring a hitch-free exercise, NAHCON has urged all pilgrims to avoid patronising unapproved food vendors in order to avoid food poisoning.
In addition, the body listed five important guidelines for pilgrims to adhere to during road trip from Madina to Makkah. These include;
1. The need to remember bus number, using the list pasted in their accommodation.
2. The need to remove Ihram from luggage and hold for use in Miqat.
3. Avoiding delays, boarding bus, remaining calm and patient.
4. Using the lavatories inside the bus when the need arises.
5. Drinking a lot of water to stay hydrated and eating well to be fit for the rigours of travel and Hajj rites.