… As Muslims Stage Peaceful Protest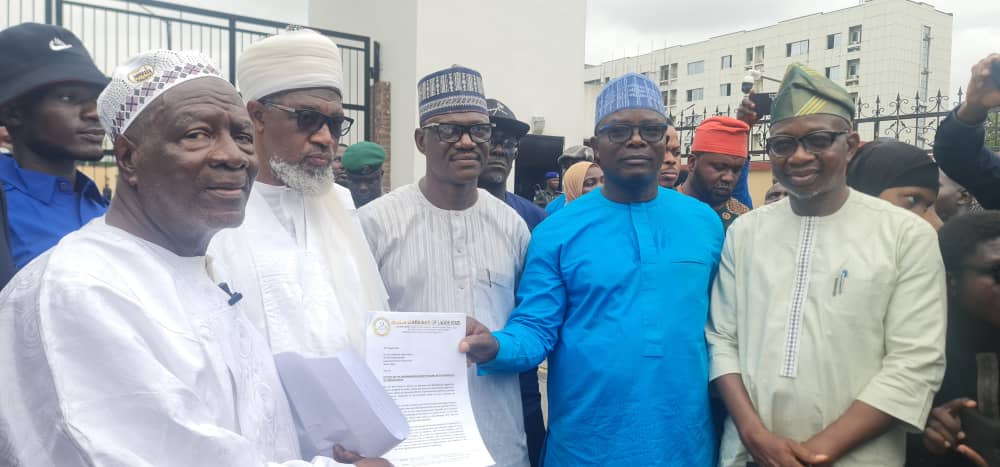 lFrom left: Convener, Joint Muslim Forum, JMF, Sheikh AbdurRahman Ahmad, Lagos State House of Assembly (LAHA) Member Lukmon Olumo; Chief Whip/Chairman Commissioners-Nominee Screening Committee, Mojeed Fatai Adebola, LAHA Member Jubreel AbdulKareem and MURIC Director, Prof Lakin Akintola during the protest by Muslim Community of Lagos State over lopsidedness of Governor Babajide Sanwo-Olu's cabinet list at the Assembly Complex, Alausa, Ikeja on Wednesday.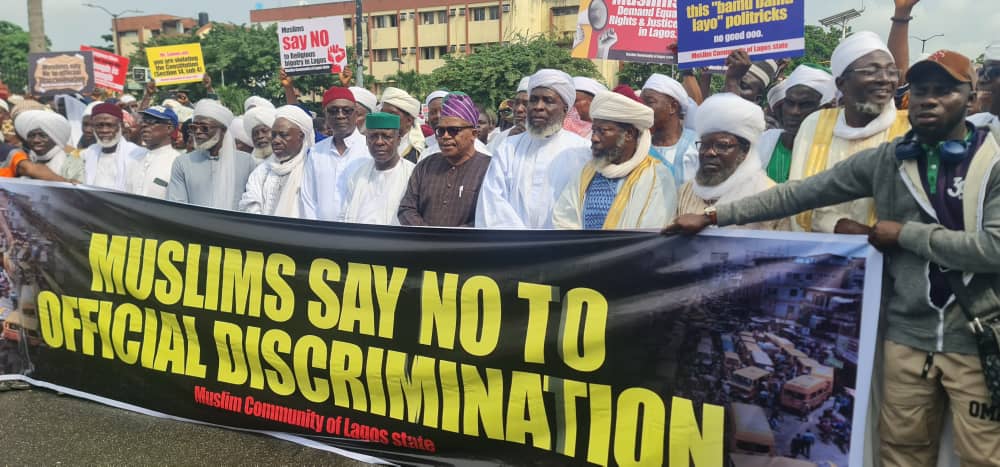 Muslims from all walks of life in Lagos staged a peaceful protest at the State House of Assembly against the injustice of Governor Babajide Sanwo-Olu regarding the list of commissioner-designates currently being screened by the Lawmakers.
Despite earlier calls by JMF, MURIC, TMC, MPAC, The Companion among others for fair representation of Muslims as only 8 out of the 39 commissioners nominated are Muslims, all appeal fell on deaf ears. 
The petition was read on behalf of Lagos Muslims by the President, Muslim Community of Lagos, Professor Tajudeen Gbadamosi supported by leaders of notable Muslim organisations and handed over to the three members of the state assembly.