PSNAFSA Calls For Prayer, Support For Our Security Agencies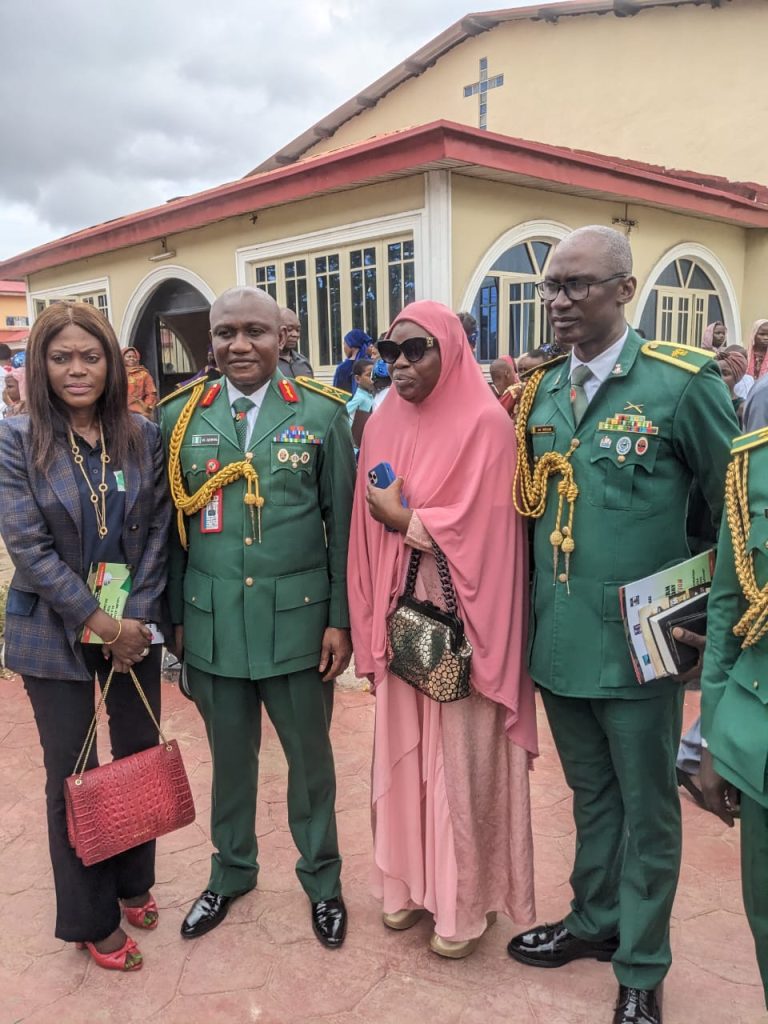 Mary Abayomi-Fatile and Hajia Sekinah Temitope Lawal with Major General Ajunwa and other senior officers after the Church service.
ThePrayer And Support For The Nigerian Armed Forces And Other Security Agencies, PSNAFSA has called on Nigerians to keep praying for and supporting all our security agencies.
This call was made during the special Church service at St  Charles Lwanga Catholic Church  to mark the 2023 Army Day celebration, with the theme; Sound Administration As A Panacea for Effective Military Operations.
Convener, Mary Abayomi-Fatile distributing gift items to some of the widows.
Speaking on behalf of the Chief of Army Staff, Major General Timothy Taoreed Lagbaja, the GOC, 81 Division Nigerian Army, Major General  OC Ajunwa assured all officers of the commitment of the Chief of Army Staff and President Bola Ahmed Tinubu to officers' welfare.
According to him,  officers will get more beneficial trainings,  provisions of best health facilities among others.
"Army officers welfare is our priority because they deserve the best living conditions in order to be able to defend the nation abd discharge their duties effectively."
Over 40 widows were given gift items by members of PSNAFSA after the special church service. 
Speaking the Converner of the group, Mary Abayomi-Fatile said that the widows deserve more than that and she called on the Lagos State government to join the Armed Forces in empowering the widows of fallen heroes rather than waiting till Armed Forces Rememberance Day before remembering them.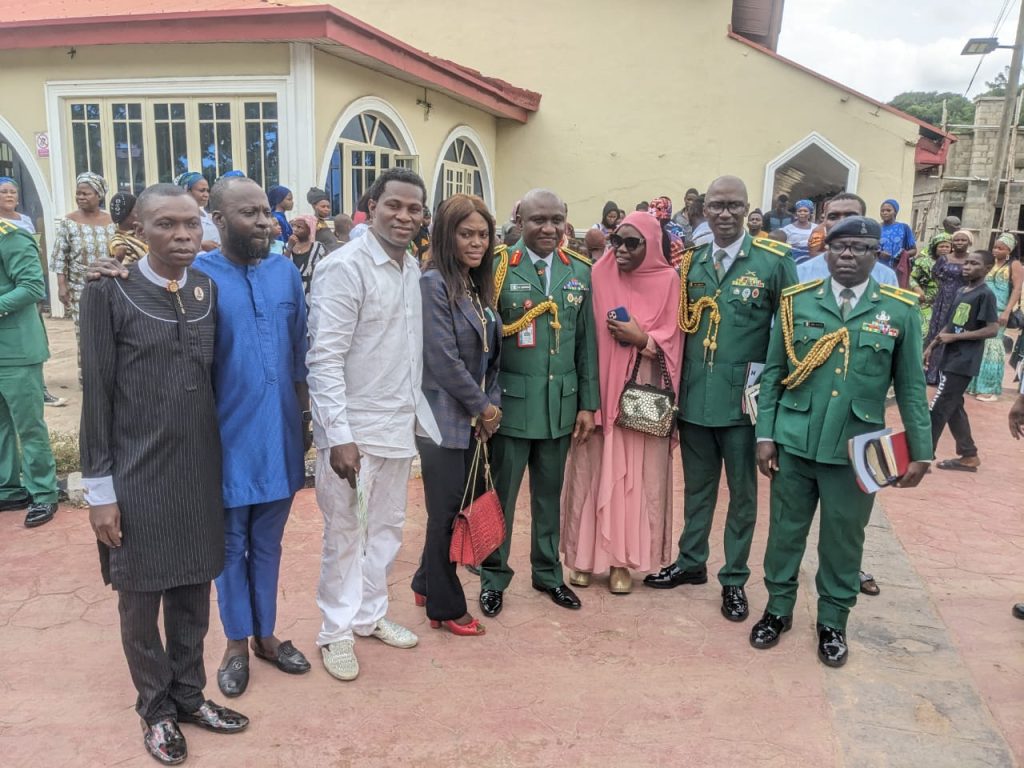 Mrs  Fatile also called on Nigerians to join hands with the Armed Forces and other security agencies to put an end to insecurity bedeviling our nation.
Also, she appealed to Religious and  Traditional rulers and other stakeholders to always remember our officers in prayers rather than condemning them.
"The mouth they use in saying negative things, if used to pray, things would turn around for good."
In addition,  she appealed to media practitioners especially to be cautious in their reportage against the armed forces. "We have no other country than this nation and we must all make it work."
In conclusion,  she appealed to Nigerians to pray for God's guidance for the new Security Chiefs and CDS as they go about their duties.
In his sermon, Lt. Col Reverend ED Clement urged leaders to have the fear of God, shun nepotism and tribalism as righteousness extols a nation. 
"Officers must respect the rule of law and not intimidate others."
Speaking with newsmen on behalf of all the beneficiaries, some of the widows expressed their appreciation and gratitude to the group for reaching out to them.