… Calls On Parents To Prioritize Parental Responsibilities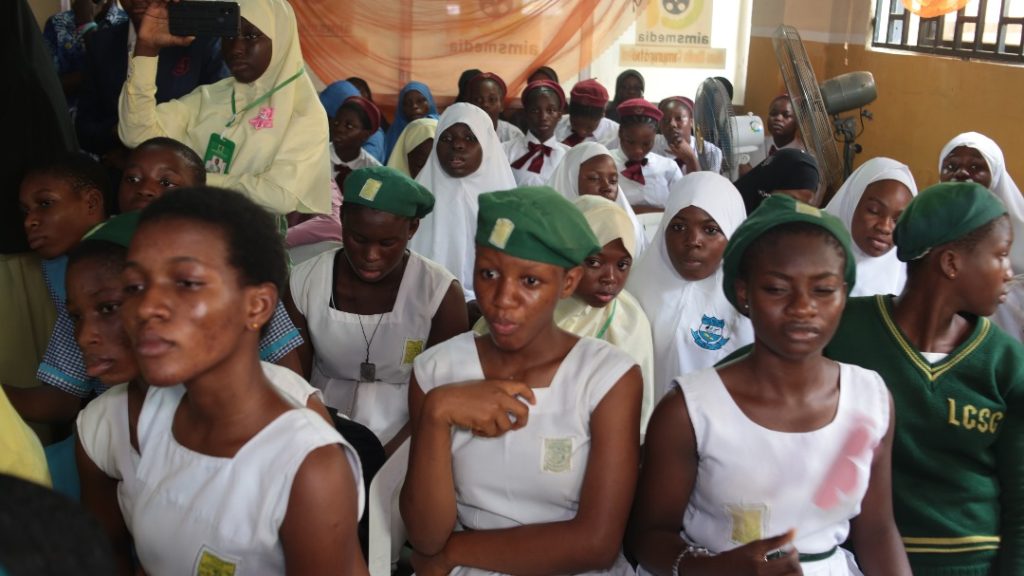 Cross section of students at the event.
Aims Media Company Limited's Managing Director, Hajia Aminah Muhammad has called on parents to prioritize their children's moral, religious, spiritual and educational proper upbringing. 
Speaking at the event to mark the 2023 GIRL CHILD DAY, she urged parents to be very close to their children, always visit their rooms, know their friends and know what is going on in their lives. 
"What are they doing when they are alone? Who are their friends? Are you friends with their friends' parents? These are some of the questions we should always ask ourselves."
According to her, the event was organised in collaboration with Nurturing Fitrah Foundation and has started since 2017. 
"In line with the global theme of 'Our Time is now-our rights, 'our future', we carved a sub theme in line with happenings in the society.
"Beyond the provocative ways our young girls dress which they justify to be what is in vogue, the new thing trending in society is posing nude to take pictures and sharing same to mostly opposite sex and the very daring ones share on social media, This event is borne out of the practical experience. It has become so common that even the adults are guilty of it. It has degenerated to the extent of couples now using it to blackmail when relationship go sour."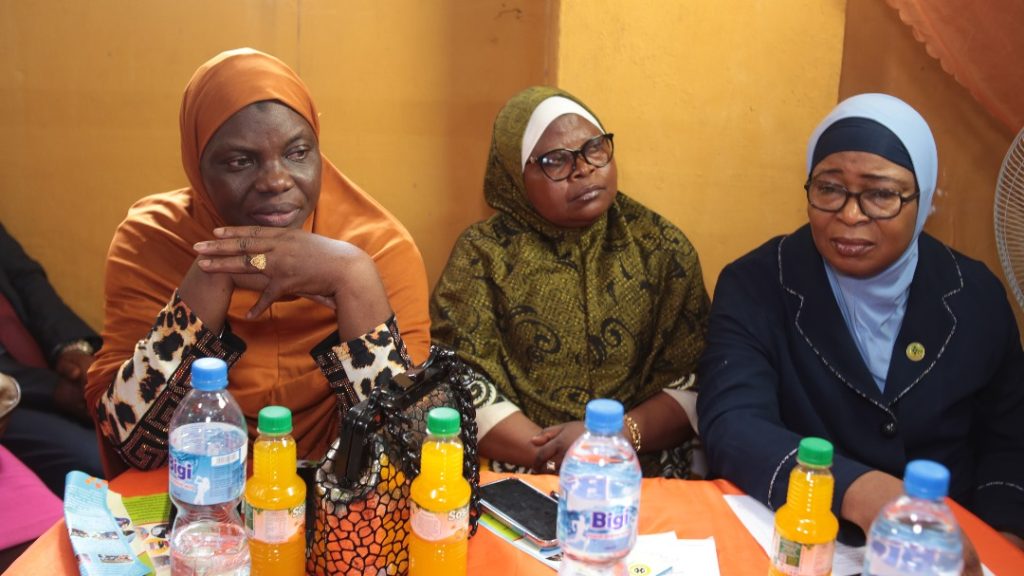 Also at the event were officers of National Drug Law Enforcement Agency, NDLEA, educating the audience about various forms of drug abuse and the dangers inherent in such acts.
While delivering her paper, Mrs Adunni Dick, Chief Superintendent of Narcotics, advised the girls to be wary of the company they keep because law enforcement agencies will arrest everyone found in crime scene. 
"You don't have to dress naked to do fashion or look good. Mind the type of parties you attend. Don't collect drinks and foods from anybody anyhow. Don't  cover anybody doing bad things so as to help them too."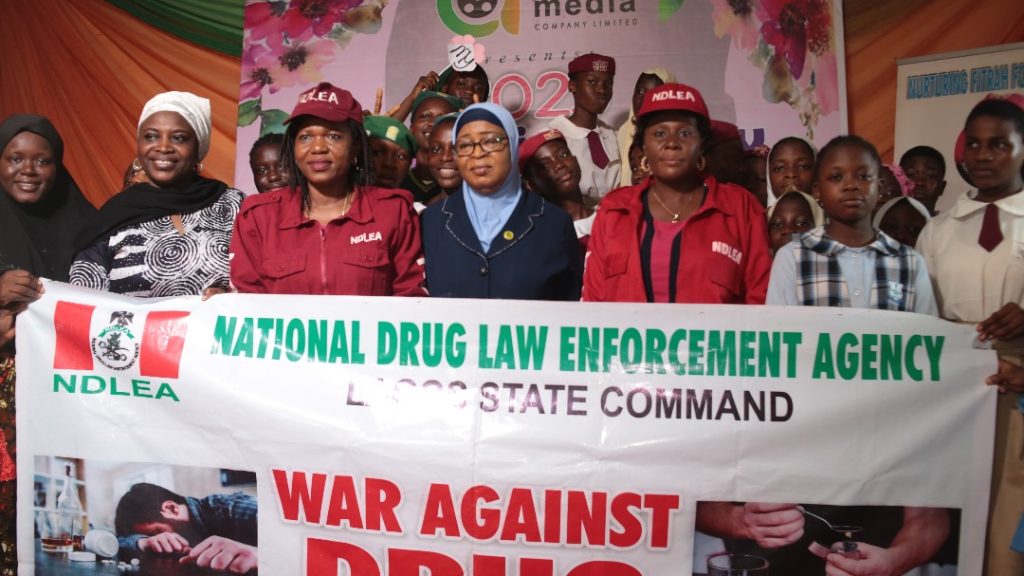 According to her  drug abuse is a global problem and can be prevented. She advised parents to be available  for their children  and not be too busy to attend to their worries. Be their  best friends too so that they won't get bad advice outside.
Mrs Dick urged them to form DRUG-FREE CLUB in their schools saying they will make themselves available to inaugurate the club in their schools.
In her goodwill message,  the immediate Past Chairperson,  Women Journalists, Lagos Chapter, Hajia Sekinah Lawal commended AIMS MEDIA for organising the event and urged the girls to know that being great in life depends a great deal on them being very determined to achieve great feats in life because parents cannot be with them all the time. 
"Once your parents have played their roles,  a lot of work is for you to know that it's all about you to be the best and not be badly influenced by peer pressure." Hajia Lawal concluded. 
"Some of these acts of posing nude and sending such pictures online are sometimes under the influence of substances and drugs. The abuse of substances has become so endemic in most homes that you cannot even vouch for any growing child or young adult. NDLEA officials are here to lend a voice and proffer solutions to this cankerworm that has eaten so deep into the moral fabrics of our society; thus the sub-theme, My Body My Pride." Hajia Muhammed explained.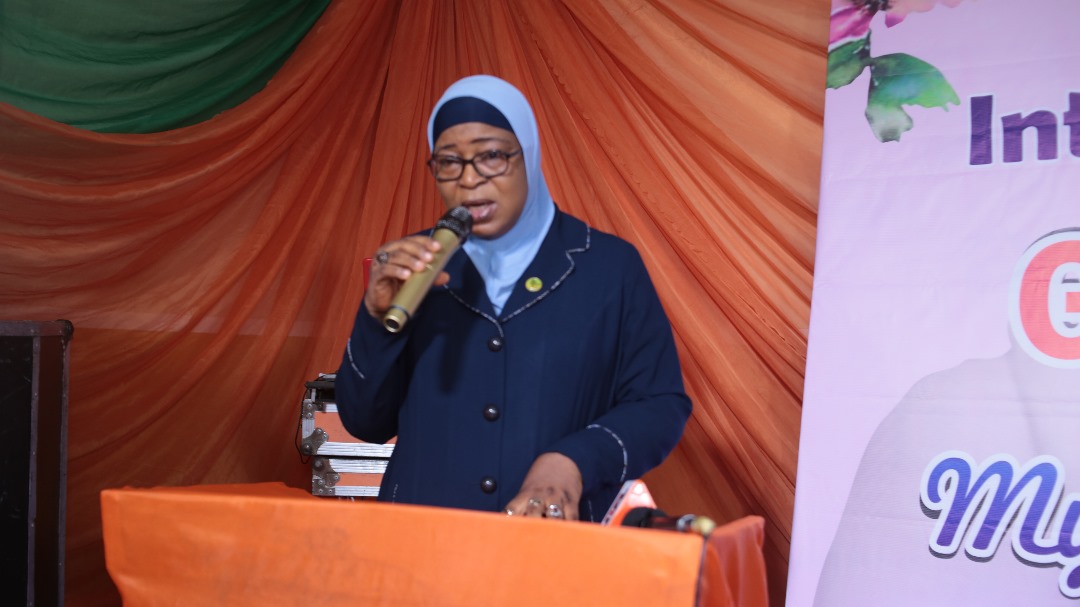 There were quiz competitions with prizes as well as panel discussion segments. Some of the students in attendance expressed their gratitude and satisfaction for being part of the programme. So many educational tips that both the young and old have some take always from it. 
Though Aims Media is the home of quality audio visual content but beyond content production, the company also engage in advocacy programmes hinged on contemporary happenings in the society.